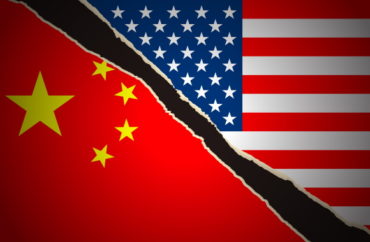 On Sunday, a Texas A&M professor was arrested on charges of conspiracy, making false statements and wire fraud relating to his relationship with a Chinese university and at least one Chinese business.
Professor Zhengdong Cheng (pictured), who conducted research for NASA, allegedly obscured his affiliations and collaboration with the Guangdong University of Technology, through which he participated in a Chinese Talents plan.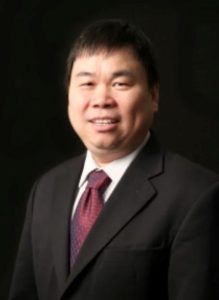 "Through these plans the Chinese government has created a significant financial incentive for foreign, talented individuals to transfer international technology and intellectual property to China, licitly or otherwise," reads the Department of Justice complaint.
According to the DOJ, Cheng and Texas A&M received funds based on Cheng knowingly providing false information to Texas A&M, and consequently to NASA. Further, Cheng allegedly benefited personally from his affiliation with Texas A&M and NASA with increased access to unique NASA resources, such as the International Space Station. This access allowed him greater standing at Guangdong and other universities.
Cheng is alleged to have begun working for Guangdong in 2012, continuing through at least 2018. Guangdong is managed by the People's Republic of China.
According to the complaint, Cheng was part of a research team that applied for, and ultimately received, a $746,967 grant to conduct research for NASA, despite a regulation prohibiting recipients from, "participating, collaborating, or coordinating bilaterally with China, any Chinese-owned company, or any Chinese university."
Nonetheless, Cheng allegedly kept his affiliation with the Chinese university secret, allowing him to receive the grant.
"China is building an economy and academic institutions with bricks stolen from others all around the world," said U.S. Attorney Ryan Patrick for the Southern District of Texas in a statement following the arrest.
"While 1.4 million foreign researchers and academics are here in the U.S. for the right reasons, the Chinese Talents Program exploits our open and free universities," said Patrick. "These conflicts must be disclosed, and we will hold those accountable when such conflict violates the law."
In the past few months, researchers from universities such as Harvard University, West Virginia University, the University of Arkansas, Ohio State University, and Emory University have been either arrested or indicted based on their connections to Chinese talent recruitment programs.
According to the DOJ statement, Texas A&M employees aided their agents in apprehending Cheng.
MORE: Universities begin to respond to congressional demands to disclose foreign funding
IMAGE: ChinaUs.R_Rice / Shutterstock
Like The College Fix on Facebook / Follow us on Twitter