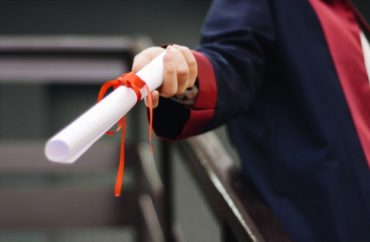 Two students are suing Texas universities to prevent them from rescinding their PhDs
The Texas Supreme Court recent heard oral arguments in a case that would permit two public colleges to rescind doctoral degrees from students who allegedly cheated on their dissertations, Higher Ed Dive reported Monday.
At issue is a former University of Texas at Austin student, known in court documents by the initials "S.O.," who argues her degree should not be revoked after she "engaged in academic misconduct," according to an initial court document presented to the court (pictured). "[S.O.] seeks…relief prohibiting the Defendants from revoking her doctoral degree."
"S.O.," identified by Higher Ed Dive as Suvi Orr, has joined with another student, known in court documents as "K.E." The two are jointly suing public Texas schools. Orr said she did not intentionally fudge the data, but instead made a mistake.
"K.E." is suing Texas State University for attempting to revoke a doctorate in biology she received in 2011. Shortly after earning her doctorate, an advisor alleged that she had manipulated data, according to Higher Ed Dive. The website did not state whether K.E. admitted or denied the allegations.
Orr "sued to stop the university from revoking the degree, and thus far courts have sided with her, including in 2019 when a district judge found UT-Austin lacked that authority," Higher Ed Dive reported. "Orr had said she wasn't granted due process during a university investigation of the academic misconduct claims."
One of the universities' lawyers argued that "though the state legislature never explicitly granted institutions power to take away degrees, institutions have broad rulemaking authority," according to Higher Ed Dive. 
Though Orr denies misconduct, the case hinges in part on whether universities have the power to revoke degrees retroactively in cases of confirmed falsification of data or other cheating.
Decision may have a chilling effect on prospective cheaters
"If the [Texas] schools win, it could extend the window of consequences to a literal lifetime and, more significantly, allow schools to manage what their degrees mean, even after they are conferred," education writer Derek Newton wrote in an op-ed about the case in Forbes.
"In learning about the Texas case, many academic observers and experts have been surprised that schools did not have the ability to revoke a degree already," Newton wrote. "The truth is that they probably do, or did. But the power has been used so infrequently that no one has ever been in position to challenge it until now."
"Even if degree revocation remains rare, simply confirming it's possible could reverberate through colleges and universities," according to Newtown. "Escalating cheating penalties from a zero grade or, at worst, some kind of academic probation to job loss and having wasted years of time and thousands of dollars to not have a college degree – that's a different calculation entirely,. Maybe some students will think twice."
MORE: Cheating spiked during COVID online learning
IMAGE: Ekrulila/Pexels.com
Like The College Fix on Facebook / Follow us on Twitter