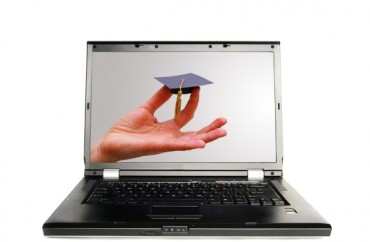 'Formed to meet the increasing demand for unique educational options for students in Texas'
At one online Texas institution, high schoolers learn a high-paying trade, while college is optional.
Texas Virtual Academy at Hallsville offers a tuition-free online schooling program of Hallsville Independent School District and lets students statewide from grades 3 to 12 attend class wherever there is an internet connection.
Students can specialize in one of several career tracks, including health science, information technology, and business, marketing and finance.
They also have opportunities to earn industry-recognized certificates in their field, including Microsoft certifications. Academy high school students also can earn early college credits through a dual-enrollment program at the University of Texas of the Permian Basin.
"TVAH was formed to meet the increasing demand for unique educational options for students in Texas," Marcus Walker, its career learning administrator, told The College Fix.
"We give students the individuality necessary to be able to achieve the standards and acquire the essential skills and knowledge needed to be a successful member of society," he said in a telephone interview.
Walker said that the school differs from a traditional brick-and-mortar one by the design and delivery of its teaching model, which allows each student to tailor their coursework to their personal goals and interests.
Using services provided by Stride K12, an educational technology company, students complete a personalized high school curriculum and learn about future career options through the Stride Career Prep program.
High school course offerings at Texas Virtual Academy at Hallsville also help students explore STEM careers that are in high demand and often high-paying. According to the school's course catalogue, STEM course offerings include anatomy and physiology, computer science and medical terminology.
While the academy offers career and technical education, Walker said, it is not accurate to call it a vocational or trade school, as it also prepares college-bound students.
"We are not preparing students for skills and trades – we are preparing them for college and career readiness," he said.
Fifty-one percent of surveyed TVAH students sought to pursue higher education at a four-year college or university, while 23 percent sought to enter the workforce immediately, 22 percent percent sought to enter a trade school or community college, and 4 percent were still deciding, according to Walker.
Walker also emphasized that the school's personalized and interactive model hopes to trailblaze the way for other schools. The model ensures the students receive the same core courses, electives and resources they would receive from a traditional curriculum, while additionally helping them to explore career options as early as middle school.
Walker said there's financial advantages to this approach for students.
"We are attempting to answer the student debt crisis," Walker said. "We don't want the students to have to spend money on figuring out what they want to do. We want them to find out their career goals as early and as often as possible."
Colin Fiedorowicz, an eleventh grader at the academy who has also interviewed with KXAN and CBS Austin to discuss his experience, described in a phone call with The College Fix how TVAH has already helped him grow professionally.
He specializes in the information technology track, though he plans to switch to the programming and software development track, which will be newly offered at TVAH his senior year. After high school he plans to attend an in-person four-year college and then continue on for his master's degree.
He mentioned some of the advantages of attending an online school.
"You get to work at your own pace, and the teachers are always accessible," Fiedorowicz said.
He also said he was happy with the number of hours spent in class per week. High school students at TVAH are expected to spend six hours per week per course, averaging five to six hours per day of class time with a full course load, according to the TVAH website.
Fiedorowicz told The College Fix that he is already familiar with the Python, JavaScript, Java, HTML, CSS, and TI-BASIC programming languages. He has earned his Microsoft Office Specialist and Excel certifications and plans to take AP Computer Science next year at TVAH. He seeks to become either a software developer or computer and information research scientist and hopes to one day create his own programming language.
TVAH students are also given opportunities to socialize with each other if they enter their online classroom early, and teachers host educational games for the students every Tuesday, Fiedorowicz explained.
Fiedorowicz also said that he came to TVAH because he was bullied at the brick-and-mortar school he attended previously.
His favorite non-STEM course at TVAH has been public speaking, which has helped him to promote the causes he cares about—especially education.
"I love school. In fact, I'm kind of even dreading the summer," Fiedorowicz said.
Texas Virtual Academy at Hallsville is currently accepting applications for next school year.
MORE: New Tesla factory will create hundreds of jobs that don't require college degrees
IMAGE: Shutterstock
Like The College Fix on Facebook / Follow us on Twitter