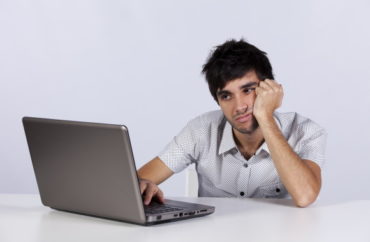 Colorado College biogeochemist Rebecca Barnes researches how human activity related to such industries as energy and agriculture can alter surrounding aquatic and terrestrial environments at a chemical level, sometimes with disastrous consequences like wildfires and toxic algal blooms.
But that's not the topic I got to hear Barnes speak about when she Zoomed in to my department's weekly seminar series earlier this year.
No, that afternoon when presenting to the biology department at Northern Illinois University, where I am a PhD student, Barnes instead talked about her work with ADVANCEGeo, a progressive, federally funded activist organization working to reshape and reimagine STEM around the principles of Diversity, Equity and Inclusion.
Like many proponents of DEI, Barnes maintains a focus on unequal or disproportionate representation. Yes, white female scientists have progressed, but scientists of color and LGBTQ scholars continue to be excluded and undervalued, she argued.
She chided us Northern Illinois University biologists by pointing out "only 1 percent of EEB [Ecology, Evolution and Behavior] PhD graduate students in the United States are black, and less than half a percent identify as Native American or Alaskan Native."
"These numbers are atrocious," she told us, adding that the reason for these figures is because STEM is "a hostile workplace."
From my perspective, the STEM academic environment does have room for improvement. STEM graduate programs operate with a master-apprentice system that gives professors an immense amount of power over their students and their futures, with some abusing that power with impunity.
Sometimes this abuse takes the form of professors bullying students or expecting them to work unreasonable hours; other times it may entail professors casually dismissing legitimate questions about safety in literally toxic or hostile workplaces. Some professors dismiss concerns about whether dangerous chemicals are stored and cleaned up properly, especially important if there's a spill.
Yet, these types of concrete workplace dynamics and safety concerns largely and unfortunately often take a backseat to more fashionable worries about unequal demographic outcomes, intersectionality and pronouns.
Even though Barnes did touch upon workplace power dynamics and safety issues, the primary focus of her seminar was on DEI. Western science "is based in this, like, racist imperialistic set of frameworks," she said.
Thus STEM departments, according to Barnes, teem with sexual harassment and sexual abuse, bullying, institutional racism, and microaggressions. Collectively they create what she refers to as a "hostile obstacle course" for all seeking a career in academic STEM, save white men, and possibly white women.
"We need to deal with gender harassment. We need to deal with so-called 'microaggressions.' We need to deal with bullying and all of these things," she said.
Hence, if Barnes' words are to be taken at face value, this would suggest that to her and her fellow activists from ADVANCEGeo, a professor who greets his students every day with "Hey, guys" instead of the more inclusive "Hi, folx" is being just as irresponsible as one who tells a student to stand on a wobbly chair to retrieve a highly corrosive acid off a tall shelf.
The ultimate goal for Barnes and her fellow ADVANCEGeo activists, although never quite stated this directly, would seem to entail amending the foundational or operational principles of STEM to include DEI, antiracism and feminist tenets.
"We're trying to identify systems that need to be changed," she said at one point before stating how this needs to be done with "intersectionality" and a "feminist ethic of care."
To aid in this change, ADVANCEGeo has developed teaching modules and bystander intervention trainings, worked with departments and professional organizations to develop codes of conduct, and partnered with social scientists to study scientists and how they work.
Yet, before STEM can truly become the progressive, antiracist institution of their dreams, Barnes said, "We need to have sustained conversation. We need to talk about our values. We need to remember science is not objective. Right? We need to talk about these things with our students."
Furthermore, Barnes explained, "Like, when we're thinking about harassment and bullying, the legal system alone is simply inadequate and insufficient. Right? We need to move beyond legal compliance to address workplace culture and climate."
"We need leaders who are willing to accept that they aren't perfect and say, 'You know, I mis-gendered someone the other day and felt awful. This is what I did to fix it,'" she said.
To ensure this transformation occurs, it would also appear, they need everyone to embrace the changes she and her fellow activists are pursuing.
"I really believe that the folks who are reticent to move forward and change their language, I just don't get it, and at this point I don't care anymore," Barnes said, sounding somewhat exasperated. "They just need to change because they're harming people. Right?"
To help convince scientists to move forward and embrace change, Barnes suggested scientists who have already moved forward "provide positive peer pressure" to help others "be better."
She also recommended "rebranding this idea of responsible conduct of research to not just be about plagiarism of data but also to be about how we treat our people."
In fairness to Barnes, some of the points she touched upon in her talk related to real problems in academic STEM that too often go overlooked.
And to some extent these might seem like reasonable suggestions if they solely meant to address real issues like graduate students being pressured to work well beyond the number of hours for which they are under contract or being told it's not a big deal if a third-world pathogen accompanies them home from the rainforest.
Yet, the changes Barnes and ADVANCEGeo seek clearly go well beyond these types of matters. They ultimately go to a place where STEM is overtaken by chic social views and those who fail to espouse them are summarily purged.
MORE: Scientists must not 'cower to the latest political ideologies': Physicist challenges 'DIE' dogmas
IMAGE: Helder Almeida / Shutterstock
Like The College Fix on Facebook / Follow us on Twitter