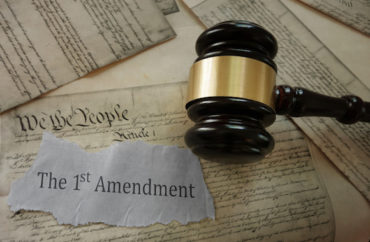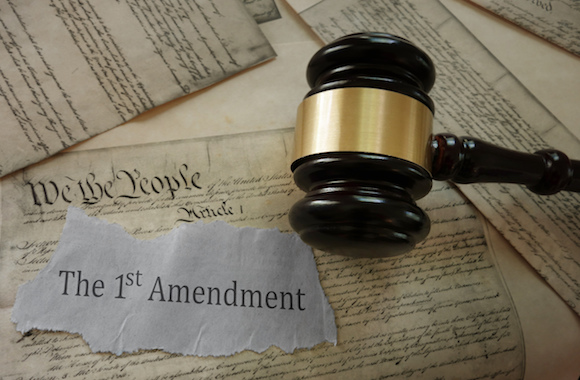 How the Supreme Court used the First Amendment to get around 'Blaine amendments'
I used to live in Blaine, Washington, which was named for James Blaine. The man was a huge wheel in Washington DC in the 1870s and 80s and, opponents charged, a scoundrel.
When he ran for president on the Republican ticket in 1884, Democratic opponents chanted: "Blaine! Blaine! James G. Blaine! The continental liar from the state of Maine!"
Blaine's candidacy allowed for the election of Grover Cleveland, which was the first time that a Democrat was able to capture the White House since 1856.
Blaine is one of the reasons why kids who don't even have a public high school in Maine towns are having a hard time getting the state to spring for their schooling.
That state, and many others, has what is known as a "Blaine amendment" in its constitution.
You must be wondering: And what are Blaine amendments? Because you are a smart cookie.
These are amendments to state constitutions that prohibit public funds from being used for religious schools.
If Blaine had his druthers, these would have been a single amendment to the federal Constitution, with the following text:
No state shall make any law respecting an establishment of religion or prohibiting the free exercise thereof; and no money raised by taxation in any state for the support of public schools, or derived from any public fund therefor, nor any public lands devoted thereto, shall ever be under the control of any religious sect, nor shall any money so raised or lands so devoted be divided between religious sects or denominations.
You might think that this amendment was intended to keep religion out of schools. It was not. American public schools of the time often featured prayer and teaching from the Bible, and this wasn't even controversial.
"An effort by Roman Catholics to obtain a share of state educational spending for the network of parochial schools they were developing, in reaction to the overt Protestantism of public schools, served as the impetus for these measures," wrote Jane Rainey, a political scientist at Eastern Kentucky University, in an entry for The First Amendment Encyclopedia.
Rainey further explained that "By the post–Civil War era, Catholics' numbers had grown, providing them increasing political strength in those states in which they comprised significant segments of the population," and Republicans in Congress wanted to stave off this looming papist threat.
Further, many of the states that passed these amendments to their constitutions did not do so voluntarily.
Though they could not garner enough votes to make it a constitutional amendment, congressional Republicans at the time did pass a law mandating that the individual states do so, and applied pressure.
Blaine was also the chief mover of that legislation.
These amendments to state constitutions temporarily created a huge problem for the school choice movement, because a lot of the schools parents want to send their kids to are in some way religious.
Fortunately, the Supreme Court issued a decision last Summer which has tilted the legal playing field significantly on this subject.
The ruling is called Espinoza v. Montana Department of Revenue, or Espinoza v. Montana for short. The Center for Education Reform called it a rule "144 years in the making."
In this case, the Center for Education Reform analysts explained in a white paper, "the Court examined a state constitutional provision prohibiting aid to 'sectarian' educational institutions—a provision known as a 'Blaine Amendment.'"
The justices made mincemeat out of it.
They held that if the state decides to fund education, "exclud[ing] religiously affiliated schools from a generally applicable program providing tax credits for use at private schools," is not OK, "as that would violate the Free Exercise Clause of the First Amendment to the United States Constitution," explained the Center for Education Reform experts.
Now, the public law firm that litigated Espinoza v. Montana is having another run at anti-religious barriers to school choice, this time in Blaine's old stomping grounds.
As the Institute for Justice wrote on its website:
In October 2020, the 1st U.S. Circuit Court of Appeals upheld a religious exclusion in Maine's tuition assistance program for high school students. Under that program, students who live in towns that do not maintain a public school may use program funds to attend the school of their parents' choice, whether public or private, in-state or out-of-state—but only if it does not teach religion.
Currently in Maine, if your town does not have a public high school, and the one school available within driving range is religious, you are so out of luck.
Fortunately, we can reasonably expect the Supreme Court to reverse this decision, in line with its own recent precedent.
James G. Blaine will roll over in his grave at that one, and it will in no way be a bad thing for the American students of today.
MORE: Legal experts foresee end of anti-Catholic state laws following Supreme Court school-choice ruling
IMAGE: zimmytws / Shutterstock.com
Like The College Fix on Facebook / Follow us on Twitter