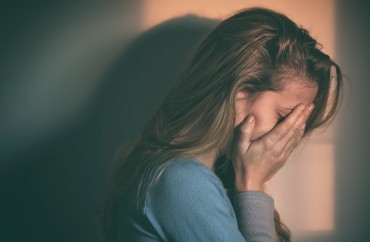 It ruins people and devastates families
Of all the numerous valid objections to transgender ideology, perhaps the most emotionally compelling is this one: It is increasingly a ruiner of people and a devastator of family happiness.
An exclusive report from The College Fix this week gives a perfect example of this, detailing numerous mothers who have found themselves "in shock as [their] daughters come home from college with mustaches [and with their] breasts removed." That sounds bad enough; the details are worse. One young woman arrived home clearly not well, looking disheveled and having sprouted facial hair; she subsequently cut off contact with her family after returning to school, having "obtained testosterone in the student clinic." Another came home to declare that she had "socially transitioned" and was now seeking to start taking hormones and begin prepping for "top surgery" (a euphemism for cutting off her own breasts to approximate a male's chest). Another young woman went through with that surgey and is now on hormones; as her mother put it, "If she continues to take the testosterone, after some years her internal female organs will deteriorate to a point that they, too, will have to be surgically removed."
The horror of it all is matched by the realization that these young women's campuses are arguably more or less complicit in these terrible transformations. American universities have become snake pits of gender ideology; students themselves are obsessed with it, and more and more campus organizations and services are dedicated to promoting it. Were this merely a fad,  a passing craze to little effect, that would be one thing. But you can't get your breasts back after you've cut them off. Once your reproductive organs have died and been removed, they're not coming back either. And you can't get back the years of your life that you gave to a fraudulent belief.
Once the other shoe drops, and the craze passes, you can be certain that the people who promoted and enabled this behavior will feel ashamed and embarrassed of it. But it's also likely the case that they will escape any culpability for it. It will be a lose-lose for everyone. As one mother put it: "I…wish none of this were true." Unfortunately, it is, and it's not going any for a while.
MORE: Campus feminists embrace transgender ideology
Like The College Fix on Facebook / Follow us on Twitter