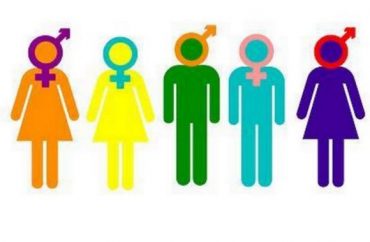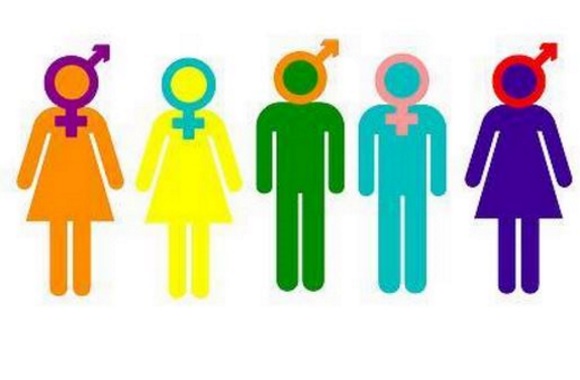 Groups oppose 'trans-exclusionary' politics
Controversy has been brewing among feminist over the use and significance of the term "TERF." The acronym stands for "Trans-Exclusionary Radical Feminist" and the term, as well as the ideology it represents, have become points of contention in the new age of "intersectional feminism." Campus feminist groups reached out to by The College Fix, meanwhile, are largely lining up on one side of the issue.
Transgender ideology holds that men who "identify" as women are actually women and should be treated as such, and vice-versa. So-called "trans-exclusionary" feminists, on the other hand, believe, according to a report from Inside Higher Ed, that "the interests of cisgender women (those who are born with vaginas) don't necessarily intersect with those of transgender women (primarily those born with penises)."
Additionally, these feminists believe that transgender women cannot fully comprehend womanhood for two major reasons: One, they lived at least part of their lives as men, and were therefore, beneficiaries of male "privilege;" and two, they do not, and will never be able to, experience biological femininity.
To some feminists, the descriptor "trans-exclusionary" is an accurate description of a hateful fringe-feminist ideology. To others, it is a slur meant to silence and discredit.
Campus feminist groups contacted by The College Fix expressed support for transgender ideology and a rejection of so-called TERF politics.
A representative of Indiana University's Feminist Student Association told The College Fix via Facebook Message that the organization does not support "trans-exclusionary" feminism. "IU FSA is not trans exclusionary. Feminism is intended to be supportive, inclusive and empowering so we do not support or promote any branches of feminism that seek to isolate marginalized populations like trans individuals," the representative said.
"Feminism is for everyone. Gender is personal and it is in opposition to our beliefs and goals to follow strict definitions of masculinity or femininity and gender," the representative added.
When asked to clarify their definition of gender, the representative admitted that the group members are not "experts on the subject by any means," but offered a series of definitions from the Trevor Project, a crisis intervention center for LGBTQ youth. That definition states that gender is "an idea created by society" and "a social construct" that "tells us what certain genders are 'supposed' to be like."
TERF ideas 'not new'
Reached by The Fix via email, Becca Vorrick, the editor-in-chief of the feminist magazine "FEM" at the University of California, Los Angeles, echoed the Indiana group's response stance.
"FEM is not trans-exclusionary — we fully support trans folks, as well as gender non-conforming and non-binary folks. As intersectional feminists, we do not support the ideology of TERFs. We oppose biological and gender essentialism," Vorrick said.
"The purposes of feminist movements have been clouded by TERF ideology officially since the 1970s — TERF ideology is not new to the movement, and intersectional feminist historically argued against it. At FEM, we maintain that legacy through our own intersectional analyses," she added.
Although Vorick did not respond when asked to clarify what "gender essentialism" means, according to Wikipedia, the term refers to "the theory that there are certain universal, innate, biologically- or psychologically-based features of gender that are at the root of observed differences in the behavior of men and women."
Muhlenberg College's Feminist Collective, Georgetown University's United Feminists, the University of Pennsylvania's F-Word, and the University of North Carolina's Feminist Student United all did not respond to requests for comment from The College Fix on transgenderism and "trans-exclusionary" politics. (Georgetown's United Feminists lists itself as "trans inclusive" on its group's page, while UPenn's F-Word defines feminism as "respect for all individuals regardless of gender or sexual affiliation.")
Feminists elsewhere have been critical of transgender ideology. Chimamanda Ngozi Adichie, a Nigerian author, activist, and feminist, has said that she does not equate trans-women's experiences with women's experiences. "I think if you've lived in the world as a man with the privileges of the world accords to men and then sort of changed or switched gender, it's difficult for me to accept that then we can equate to your experience with the experience of a woman who has lived from the beginning in the world as a woman," Adichie has argued.
Rose McGowan, a central figure of the #MeToo movement, has also been critical of transgender ideology, saying of men who identify as women: "They assume, because they felt like a woman on the inside, that's not developing as a woman, that's not growing as a woman, that's not living in this world as a woman."
MORE: Sorority: 'A transgender woman is just as much of a woman as I am'
MORE: At UCSB, feminist and LGBTQ factions at war
IMAGE: Facebook
Like The College Fix on Facebook / Follow us on Twitter