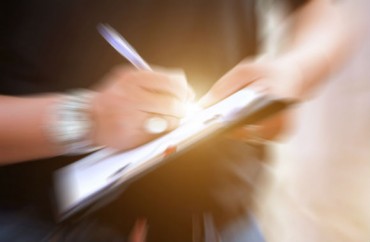 It's absolutely necessary in a functioning free society
At few times in American history has good journalism ever been more critical than it is now. The country is currently undergoing the most extraordinary economic and political experiment in its history: At no time since our nation's founding have our governments ever enacted such monumental, far-reaching, profoundly disruptive policies, all at the same time, essentially indefinitely, to combat a threat nobody knows that much about but which is likely far less dire than we were originally told.
Forget "once-in-a-generation:" This sort of thing is far more novel and far more consequential than that.
This kind of radical upending of our way of life needs good journalists. Journalism, at its heart, is a job about facts: Gathering them and reporting them. That's it; that's the whole ball game. It's not about spinning a "narrative" or "living" a "truth;" it's just facts, facts, facts, all the way down.
Most media outlets appear to have largely abdicated that mission during the course of this outbreak. Rather than aggressively question the politicians who have assumed essentially unilateral control over massive swaths of the American economy, they have instead reduced themselves to the status of royal criers, endlessly repeating the same few statistics and data points with no context whatsoever.
This is how many cases, this is how many deaths, this is what the predictive models say, here's a scary story about an outlier case. This isn't journalism; it's more like tabloid fluff, but without even the salacious scandals that make tabloids worthwhile.
At The College Fix, we train young students to be competent, professional, consummate reporters. It is clear that we need those kinds of journalists now more than ever. A free society has several failsafes and stopgaps to ensure that people don't become subjects of their governments. A functioning, useful press is one of them. Journalists should work very hard to cover this outbreak better than they've been doing so far. Find the facts, report them: It's not too much to ask, even during a pandemic.
MORE: The College Fix reports on higher education – and we're not going to stop
IMAGE: nipon thunggatgaw / Shutterstock.com
Like The College Fix on Facebook / Follow us on Twitter