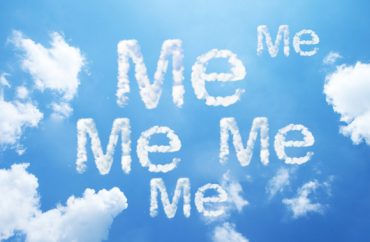 This past week, two "studies" majors took to the pages of their respective school papers to show that the narcissism of the contemporary generation continues with little abatement.
Harper Lambert, a film and media studies major at UC-Santa Barbara, used the Daily Nexus to inform us that US Women's Soccer Team star Megan Rapinoe is the "hero our democracy deserves."
Why's that, exactly? Because Lambert loathes the Fourth of July. It feels wrong to celebrate the holiday, she says, "when so many people in our country are not free," and Rapinoe's defiance of President Trump — who apparently is responsible for this alleged lack of freedom — is a paragon of #TheResistance.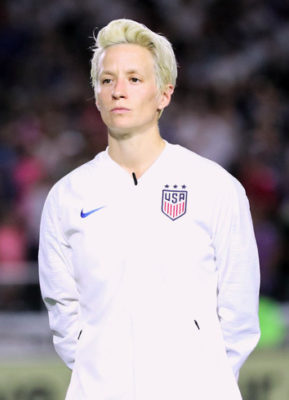 Not only did Rapinoe refute the president in profane terms, she's a symbol of the fight for gender wage parity, according to Lambert. The women's soccer squad, despite its massive success in the last two Women's World Cup tournaments, allegedly are underpaid compared to their XY counterparts (which has accomplished not nearly as much).
The problem is, however, like common the "77 cents-to-every-man's-dollar" (or whatever the figure du jour is) complaint, it's a myth. Rapinoe and crew are not underpaid; in fact, based on multiple factors, their compensation is better than the men's.
This vacuity aside (along with tired invocations of Trump's "travel ban," neo-Nazis "who crawled out of the woodwork and into Trump's rallies," and current mass shootings), Lambert wants us to believe Rapinoe leads "with grace and an effervescent sense of humor" and "doesn't talk trash."
Even hardcore Rapinoe fans have to admit that's hard to swallow.
The soccer captain is actually just another tired manifestation of "me" culture wrapped in pseudo-virtue. Instead of representing all Americans when wearing the country's colors, Rapinoe feels it appropriate to use her position to lecture everyone on what she deems as "right." Some would argue doing such is quintessentially "American"; however, with the same force of her position, Rapinoe can make her points on her own time instead of adding to the already massive ideological divide and turning every conceivable niche into something political.
If she did that — with the caveat "I don't feel it fitting to use my position for personal politics" — it would go light-years to garnering respect, most especially from those across the proverbial aisle.
Elsewhere in the Golden State, UC-Berkeley ethnic studies PhD student Angela Aguilar uses The Daily Californian to blame everyone but herself for her current predicament.
The "short, Brown, Xicana, first-generation college student" makes maximum use of her field of study in her op-ed. Aguilar says "transparency" about her past is necessary in order to "navigate the cryptic politics of a patriarchal institution of higher education with very particular sensibilities": She was raised by a "working-poor/working-class young single mother" (due to her father being a "victim" of the War on Drugs), is healing from PTSD due to a childhood sexual assault, and is now a young mother of two herself.
What this boils down to is that, instead of doing what it takes to overcome her situation in order to achieve her goals, Aguilar puts the onus on society:
The expectations of academia at all levels require one to be highly competitive, individualistic and, oftentimes, egotistical beyond measure. But what this looks like in practice is passive-aggressive communication and a silencing fear of saying the wrong thing, especially to people who hold power. It also seems to require us to move past the identities and experiences that shape us.

Being honest about the details of why I've "fallen behind" every semester is treated as an excuse. As graduate student-parents of color raising young children, there are only a few things that we need besides financial support: time, patience and trust that we are slowly but surely moving toward completion.
Aguilar says she became angry with a professor in her department who had dared to suggest she manage her time better and that continued financial support for her (with few time constraints) was unfair to other students. "White, elite, corporate sensibilities," she complains, are preventing true diversity and inclusion efforts (remember, she's a "short, Brown, Xicana, first-generation college student" with two young kids) because they fail to appreciate "parents of color on campus."
Yes, go with that Ms. Aguilar. This is the same mentality which desires Bernie Sanders' (and others') plans for "free" college and college loan forgiveness … conveniently ignoring that many others — all with varying degrees of personal hardship and difficulty — worked hard, planned, and saved to do it all on their own.
MORE: Prof explains rise of 'precious snowflakes' – cites narcissism, over-nurturing
MORE: 'Hard work, self-discipline' now taboo in academia
IMAGE: Shutterstock.com, Jamie Smed / Flickr.com
Like The College Fix on Facebook / Follow us on Twitter