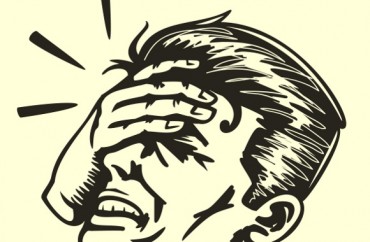 Former College Fix editor Nathan Harden recently weighed in on the brouhaha at the University of Missouri, and his piece included an anecdote from Claremont McKenna College.
Writing for Ricochet in a column titled "The Theater of White Guilt," Harden notes:
Let me tell you a little story: Some years ago, a professor at Claremont McKenna college in Southern California who identified as Jewish (although she hadn't officially converted) reported that someone had vandalized her car with a bunch of anti-semitic slurs, swastikas, and the like. Students, understandably, were alarmed, scared, and galvanized. There was a huge campus protest — a great show of solidarity — where students gathered by the hundreds, holding hands on the campus quad, and "intolerance" was condemned.

About a week later, this lady was proved to be a fraud. She had faked the hate crime and vandalized her own car. But the worst part of the story was that was revealed that college administrators already knew she was under investigation for lying to police about the incident. In other words, they already knew that, in all likelihood, she had faked her own hate crime. Yet those administrators went along with the anti-intolerance rally, helping to organize it and standing by silently while throngs of tearful students unknowingly battled the fake racism in their midst. Those administrators were happy to set up a theater of white guilt.
Harden's anecdote underscored his larger point that Mizzou President Tim Wolfe didn't play the game, and that's why he's out of a job.
Like The College Fix on Facebook / Follow us on Twitter
h/t: Instapundit
IMAGE: Shutterstock