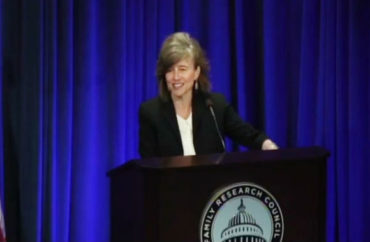 'Republicans have agreed to play the dummy opposition'
Teresa Manning has been waiting nearly 10 years for vindication of her First Amendment rights.
She's gone through two jury trials and two contradictory arguments from the University of Iowa law school, the defendant in her lawsuit.
But last week the Supreme Court put an end to her quest, rejecting Manning's petition to hear her employment-discrimination case against the law school and its dean at the time, Carolyn Jones.
Manning claims that, while a part-time instructor, she was turned down for a position as a full-time law professor because of her socially conservative views, while more liberal but less qualified applicants were hired.
She was backed by two nonprofit research groups and several law professors, who together filed a friend-of-the-court brief that sought to provide the "context" of Manning's claims.
Her case "arrives at a time when the First Amendment is in great jeopardy within our institutions of higher education and likely soon within the larger public square, which makes it all the more timely for this Court to consider," they wrote.
"To successfully prove discrimination to a jury but still not prevail in the case is a tough swallow," Manning told The College Fix in an email two days before the high court weighed in.
After the Supreme Court rejected her case with no explanation, Manning was less tactful.
"They protect each other," Manning told The Fix in an email, referring to the justices. "[J]udges are all products of those institutions," and a lot of "Republicans have agreed to play the dummy opposition for the sake of appearance."
Flip-flopping dean gets away with contradicting herself
The case has taken a complicated path through the courts. In 2009 Manning sued Jones for violating her free speech and due process rights. Jones resigned as dean the following year.
According to The National Law Journal, the first jury was called back by the judge after deadlocking in 2012. Manning then won on the due-process claim, while Jones won on the First Amendment claim.
When Jones appealed, she changed her argument about who had authority to hire the new faculty member – her or the faculty at large – in order to take advantage of the "business judgment rule," according to Manning's petition to the high court.
The 8th U.S. Circuit Court of Appeals reversed and sent back the case for a new trial, citing Jones' new argument that "the Dean had final hiring authority." Jones, however, "repeatedly argued the opposite at trial" and won the jury verdict on both claims, while a different set of 8th Circuit judges upheld the second jury's ruling, the petition says.
MORE: Associate dean admits law faculty oppose Manning because of her views
Faculty members testified during the two trials that Manning was rejected due to her poor interviews for the position, not her political views, according to The National Law Journal.
Manning had asked the high court to rule that the 8th Circuit erred by refusing to impose "judicial estoppel" on a state actor, the University of Iowa, and that this refusal deprived her of a fair trial.
Refusing to impose estoppel, in this case, means the appeals court allowed Jones to claim a new thing on appeal (she had hiring authority over Manning) and the old thing at the second trial (she had no authority).
The National Association of Scholars has followed this case since 2010, when Manning (then Teresa Wagner, below) was first appealing to the 8th Circuit.
The group wrote that she followed in the footsteps of a "highly credentialed and well-published historian," the self-identified Republican Mark Moyar (below), who two years earlier was passed over by the University of Iowa in favor of a "dramatically less-qualified candidate."
The association, Reason Foundation and law professors from around the country filed a brief with the Supreme Court to discuss an issue other than judicial estoppel.
Written by former Virginia Attorney General Ken Cuccinelli, the brief said "the intellectual and political culture within most American law schools is overwhelmingly liberal, even what has been called 'radical,' and is also hostile to opposing views such as" Manning's, which include her opposition to abortion rights.
"[M]any within legal education state explicitly that this state of affairs is due to political animus and political discrimination against conservative and libertarian faculty candidates, consistent with petitioner's proven claims," the brief continues.
The University of Iowa law school is known for hiring liberal instructors at the expense of qualifications, with "only one Republican on its 50-member faculty" when Manning was rejected, according to the brief. In a footnote it says the late Justice Antonin Scalia was "shouted down" during a lecture at the law school in 1990, and warned by the dean that they "could not guarantee" his safety at a reception.
Manning was given "unanimous recommendations" from both students and the Faculty Appointments Committee, while Matt Williamson, a self-proclaimed liberal with lesser experience and no experience in law school teaching, was hired.
MORE: Manning won't get a new trial
"I had taught the same class at George Mason [University] law school while the candidate hired – Matt Williamson – had never taught at a law school before," Manning told The Fix.
"We were also told that practical experience was valued for this position but Williamson had never practiced law and had not filed any legal documents while I had practiced for several years and had many legal publications, including briefs at the US Supreme Court," she said.
Despite multiple openings, the remaining spots were occupied by members with minor experience. Williamson ended up leaving the position during the same year due to student complaints, according to the friend-of-the-court brief.
"This case presents an opportunity for the Supreme Court to reaffirm the First Amendment's rightful place in higher education and to rectify the injustice of viewpoint discrimination that a staggering number of conservative and libertarian faculty members face on American college campuses," National Association of Scholars President Peter Wood wrote in a press release when the brief was filed.
'We are fishing in contaminated waters' for judges
Getting rejected by the Supreme Court seems to have energized Manning to keep fighting for the rights of conservative academics and highlighting the continuing injustices against them.
"Only the politically correct can speak freely without recrimination and of course the First Amendment was intended for the opposite – to protect the political under dog," she told The Fix. "I'd be happy to be involved in efforts to set this right –  years of litigation by one person can never bring seriious [sic] reform to such extensive insititutonal [sic] politicization."
As for the next step, Manning said the Justice or Education departments need to help protect "free speech rights … in hiring, in admissions and in guest speaker events" at law schools specifically.
"The current conditions of intimidation, exclusion and also sometimes violence can't continue," she said. "Like the mass media, our colleges & universities have lost credibility because of political correctness and conformity."
She claims that law schools did not get "95% left- wing by chance," but turned out that way because of a rigged system. "Conformity is always based on insecurity and fear – those who are strong welcome challenges," she said.
MORE: Republican women 'almost missing' from law faculty, study finds
With law schools slanted so heavily to the left, the judicial system is degrading, according to Manning.
American legal education "is now run by those who are intellectually weak and insecure and slavishly liberal," and this shows up "in Court opinions which conti[n]ue to push the country left," she said.
"The time and attention we spend on judicial nominees and confirmation hearings makes no sense when we continue to ignore our leftwing [sic] law schools: We are fishing in contaminated waters," Manning wrote.
She says it's tough to ask for change from a corrupt system, but she sees President Trump's victory as a sign that America is fighting back against "politically conformist forces."
"I hope that the case has done some good in exposing the staggering intellectual and leftist political conformity within America's law schools," Manning told The Fix.
The National Association of Scholars commends Manning's "courage and willingness to fight against the viewpoint discrimination that is all too common in American higher education," a spokesperson told The Fix in an email. "We will continue to support her in her quest for justice in any way that we can."
MORE: Conservatives, libertarians demand more politically balanced law faculty
IMAGE: Family Research Council
Like The College Fix on Facebook / Follow us on Twitter