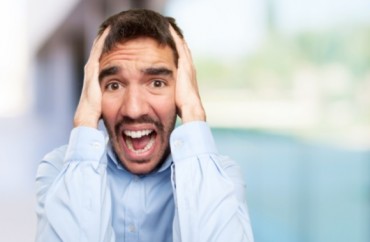 #TheChalkening continues …
University of Georgia police were called recently over a statement scribbled on a dry-erase board in a classroom at the University of Georgia stating: "#Trump2016 Gonna Have to Ban ya'll," The Red & Black campus newspaper reports.
The incident at the University of Georgia marks at least the fourth time in the last week or so that campus police officers have been alerted to Trump-based taunts that are easily erased and not destruction of property.
"According to a photo posted on Facebook on March 31 by Athens for Everyone President Tim Denson, the statement said '#Trump2016 Gonna Have to Ban ya'll' in the middle of what appears to be Arabic
writing," The Red & Black reported. "According to the post, the dry-erase board was in an Arabic class. According to the UGA Police Department website, a report about the incident was filed that morning as a 'neighborhood complaint.'"
Similarly, "#Trump2016" written on a dry-erase board on a dorm room door of a Latina student at Scripps College prompted a call to campus cops, various pro-Trump messages written in chalk at the University of Michigan led students there to alert officers as well, and chalk messages that both bashed and praised Trump at UCSB generated a police probe.
Meanwhile, at the University of California Santa Barbara, its Division of Student Affairs has scheduled a "Town Hall Community Forum and Dialogue" in response to the provocative chalk messages recently found there.
The event is billed on Facebook as "as open discussion about our expectations for our campus community. In light of recent divisive chalkings at UCSB, this space will allow for open dialogue in small groups along with the opportunity for individual expression."
And at Scripps, students have been instructed that if they see something offensive written on a peer's whiteboard — they're not allowed to erase it – they have to cover it up with a paper towel or something and report it.
Like The College Fix on Facebook / Follow us on Twitter
IMAGE: Shutterstock