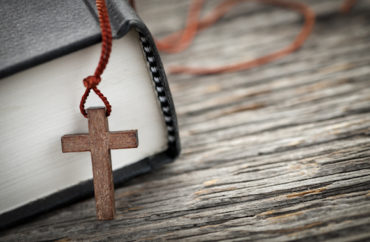 UPDATED
'Schools often change their tune as opposition and outcry grow'
When Gonzaga University told the College Republicans why they couldn't bring conservative pundit Ben Shapiro to campus, an administrator cited the "protests that include extremely divisive and hateful speech and behavior" that sometimes follow him.
Judi Biggs Garbuio, vice president of student development, even invoked Gonzaga's Catholic faith  to keep away the Orthodox Jewish Shapiro.
Because he provokes such strong reactions in the Spokane area where Gonzaga is based, Shapiro's presence would threaten "vulnerable members of our community who may be targeted for discrimination, ridicule, or harassment by others," violating the "core of our mission based on the teachings of Christ Jesus."
Shapiro just called its bluff.
Gonzaga is on the spring semester tour list released by the Young America's Foundation Tuesday, along with George Washington University, University of Michigan, University of Alabama, Loyola Marymount University and Grand Canyon University.
The only set date is Jan. 17 for GWU; the rest are to be determined. The list includes two Jesuit schools, two public universities, one evangelical school and one secular private university.
MORE: UMinn caught limiting Shapiro's audience to avoid heckler's veto
KTTH radio host Jason Rantz, who interviewed Shapiro when Gonzaga banned him, said YAF hadn't explained to him how Shapiro would speak at Gonzaga if the university has already said he's not welcome there.
"There are options for the event, which include an alternate venue near campus that can better handle the school's bogus security concerns," Rantz wrote. (Shapiro's radio show also runs on KTTH, a conservative Seattle station.)
The Daily Wire, Shapiro's media operation, also noted the speaking tour and Gonzaga's previous rejection of Shapiro to protect its Jesuit values, but failed to explain how he would speak at the university.
A spokesperson for YAF told The Fix there were no plans for alternate venues.
"These six schools are where" Shapiro is speaking this spring, he wrote in an email: "We have faced down schools repeatedly in the past who have attempted to block Shapiro (DePaul, CSULA, Berkeley, Utah, etc.) yet we've always succeeded."
It's no different than the six schools where Shapiro spoke last semester "in spite of repeated attempts to cancel or minimize the events," the spokesperson said: "[S]chools often change their tune as opposition and outcry grow in response to their ridiculous attempts to stifle conservative expression.
Read the announcement and Rantz's KTTH post.
UPDATE: A spokesperson for the Young America's Foundation told The Fix after this post was published that it was confident the colleges, including Gonzaga, would back down if they tried to block Shapiro from campus. The post has been amended.
MORE: Pitt threatened with litigation if it doesn't drop $5,500 Shapiro security fee
IMAGE: Elena Elisseeva/Shutterstock
Like The College Fix on Facebook / Follow us on Twitter