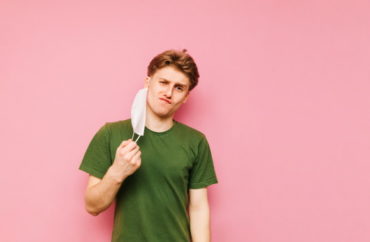 One instructor said she did not want to 'endanger' her students with in-person teaching
Syracuse University released the results from its initial round of testing of returnees to campus and the results are encouraging.
According to the private school in central New York, only eight students have tested positive out of a total of 1,344 tests. Zero employees tested positive in the initial pool of testing. The university posted the recent data on its coronavirus dashboard.
With a total of eight positive tests out of 1,344 tests, the total infection rate at Syracuse University is just over half of one percent. The New York statewide average for August 10 was just under one percent, according to the office of Governor Andrew Cuomo.
The university first started testing on August 2 and reported that of those eight tests, five have already recovered. Students will have a hybrid course schedule this year and students are allowed to solely take online classes, but are not allowed on campus if they do so.
While this is good news, one instructor at the university said she is worried about endangering her students by teaching in-person.
Jessica Posner, a part-time instructor at the university, wrote in the Daily Orange on August 9, prior to the release of the new data, that she does not want to return to teaching on campus.
Posner wrote:
I am disappointed, disgusted and terrified by the decisions SU's upper administration is making to actively endanger our health and well-being in the colossal health crisis we can all see coming. It is unethical to bring students back to campus in a global pandemic without careful, clear and safe directives in place. The plan for return is sloppy, unclear and poorly communicated. Furthermore, it unfairly places the burden of controlling this virus on our students — who are already returning and violating their mandatory quarantine orders.

….Though I would love to return to embodied learning, I cannot in good conscience willfully endanger life. I will be teaching online this semester and for as long as I must. I urge my colleagues, both faculty and staff, to refuse to comply with a return to campus and to do your work online wherever and whenever possible. I urge students and the parents of my students to do the same.
Posner, a part-time instructor in the school of art and a self-described "queer feminist multidisciplinary artist," did not immediately respond to a request for comment on Wednesday from The College Fix on if the recent news changed her opinion.
The university implemented a requirement that students test themselves before returning to campus.
"Students are required to submit proof of a negative COVID-19 test within 10 days of arriving on campus. SU instructed students who lack reliable access to testing to request an at-home testing kit from the university to complete prior to traveling to campus," the Daily Orange reported.
Students are required to digitally sign a "Stay Safe Pledge," using their school ID number.
"In this extraordinary time of a pandemic, we are responsible for ourselves and each other. We will work together. We will rise to the occasion. We will take necessary steps to keep each other safe. And we will not put ourselves or others at risk," the pledge stated in part.
Read the full pledge here.
MORE: Syracuse suspends Jewish frat after two students return to house
IMAGE: Bodnar_Taras/ Shutterstock
Like The College Fix on Facebook / Follow us on Twitter