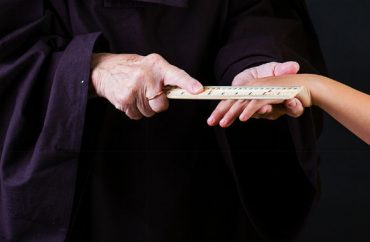 None of the other thirty people were fraternity members
Syracuse University suspended the Zeta Beta Tau fraternity after just two graduating members broke COVID-19 guidelines in the spring.
The Jewish fraternity found itself in trouble for "violating public health orders," according to the Daily Orange.
As a result, it's no longer allowed to operate on campus for an unspecified period of time.
The punishment, first reported at the end of July, came after two graduating seniors opened up the fraternity's house to non-member students, Zeta Beta Tau's national headquarters told The College Fix.
"On April 24, 2020 Zeta Beta Tau Fraternity and its Syracuse University Chapter were notified that an incident had taken place the previous day, during which 20 to 30 persons were alleged to have gathered at the chapter house," Chief Operating Officer Melissa Kish wrote in an email.
"Zeta Beta Tau and the Syracuse Chapter commenced an immediate investigation, which uncovered that two graduating members of the Syracuse Chapter had entered the chapter house, and opened it to others, without authorization," she added. No other fraternity members "were present at the time" and the two members "were promptly expelled," from the fraternity.
MORE: University thinks it can dictate how 'banned' frat uses its own property
The chapter house has not hosted any authorized events since its March 19 closure in response to the novel coronavirus, and "none are permitted until the chapter house is reopened," Kish said. The closure decision was made in tandem with Syracuse housing officials.
No member was allowed in the house until it reopened or they were granted access to retrieve personal items, she said. Kish did not respond to a request for clarification on when the university officially sanctioned the fraternity.
Syracuse accused Zeta Beta Tau of endangering fellow classmates, faculty and staff. "We are disappointed that members of our community ignored social distancing guidelines that are in place to protect the health, safety and well-being of our students, faculty, staff and the broader Syracuse community," a spokesperson told The Fix via email.
"Given the severity of the global health emergency, this type of behavior was not only reckless and selfish as it put the health of our community at risk, it was also a clear violation of public health orders," she continued.
According to an Aug. 3 report by Syracuse.com, COVID-19 cases in the university's home of Onondaga County had plunged, with only four new cases and zero deaths that day. "We've starved the virus," County Executive Ryan McMahon said. The county has seen just under 3,400 cases and 200 deaths since March.
Syracuse did not answer followup questions on what the non-member students did inside the fraternity house or what provisions the university made to let students return to retrieve personal belongings.
The school concluded through its conduct proceedings that Zeta Beta Tau was responsible for violating the student conduct code, as well as executive orders issued by Gov. Andrew Cuomo and County Executive McMahon, according to Syracuse.com.
The sanctioning guidelines for COVID-19 violations state explicitly that suspension and expulsion are options:
Suspected violations that are deemed to be egregious, such as hosting large parties and gatherings or violating quarantine and/or isolation requirements may result in an immediate interim suspension, followed by a hearing on the merits of the case. If a student/student organization is found to be responsible for violating COVID-19 safety and security directives, including hosting parties or gatherings, they will be subject to appropriate sanctions including but not limited to suspension, or even expulsion, from the University.
Students are also ordered to digitally sign a "Stay Safe Pledge," using their Syracuse ID number.
The Fix could not reach the Syracuse chapter of Zeta Beta Tau, and the national office refused to provide contact information. Syracuse did not respond to a request for contact information for the chapter.
The private university previously suspended the fraternity in 2019 for violating unspecified student conduct rules. It also put the fraternity on probation the year before, after a 2015 video surfaced that showed fraternity members spitting in each other's mouths.
MORE: Ohio University suspended frat for making pledges clean houses
IMAGE: Mat Hayward/Shutterstock
Like The College Fix on Facebook / Follow us on Twitter