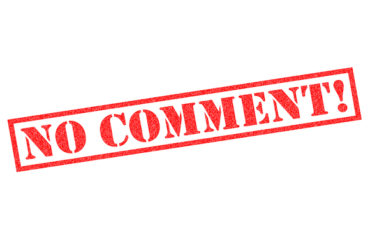 CLEMSON, S.C. — In mid-December, a professor of philosophy at Clemson University argued in a New York Times op-ed that it wouldn't be so bad without people on the planet violently oppressing animals and destroying the climate.
It was an opinion that prompted a national conversation and a wave of critiques.
But Professor Todd May now refuses to discuss whether he has any regrets about his controversial opinion, or if he stands behind it.
For the past month, I have reached out several times to May via email, questioning his controversial views on the subject and whether he truly believes human extinction is morally justifiable on some level. May has declined to answer every one of my emails.
In an attempt to have a face-to-face discussion, at the beginning of this spring semester, I approached him on campus. May immediately refused to answer any of my questions and requests for an interview.
Joe Galbraith, a spokesman for Clemson, acknowledged that there was a minor level of outside response to the school following May's controversial op-ed.
"To answer your question, we heard a bit of reaction to the op-ed in the first days following its publication" Galbraith states, "but I don't know that it would classify … as 'backlash.'"
The exact nature of the reactions to May's op-ed were left unspecified.
For those who missed it, May wrote that a world void of human life "might just be a good thing."
In his controversial op-ed, May pondered whether human extinction constitutes as tragic. Perhaps for the humans, he argued, but that's maybe it.
"In this case, the tragic character is humanity," according to May. "It is humanity that is committing a wrong, a wrong whose elimination would likely require the elimination of the species, but with whom we might be sympathetic nonetheless for reasons I discuss in a moment."
And what egregious crime has mankind committed to deserve world-wide "elimination"? According to May, humans are destroying massive quantities of the earth, making it less inhabitable for "suffering" animals to occupy.
Without describing how, the professor makes the case that humans contribute to climate change through destroying the ecosystem, overpopulation, contaminating the balance of the ecosystem, and factory farming breeding generations of animals that experience only suffering and misery in the short time before being butchered.
"Humanity, then, is the source of devastation of the lives of conscious animals on a scale that is difficult to comprehend," May argued.
While predatory animals often devour their prey in ruthless ways, May argues that we as humans are far more barbaric and brutal toward animals, whom he refers to as "our fellow creatures."
May acknowledges that despite the prospect of human extinction appearing to be a "good thing," mankind has many admirable qualities that wild animals simply cannot mimic. He admits that humans are creatures capable of advanced reasoning, graceful music, beautiful works of art, and complex literature. These gifts spark the highest levels of wonder that human beings alone are capable of comprehending, apart from non-human animals that lack the intelligence to understand this.
"It is the goodness of the practices and the experiences that draw us," May states, "therefore, it would be a loss to the world if those practices and experiences ceased to exist."
May reasons that it would be impossible for tragedy to occur if all humans ceased to exist, being that "loss" can only be determined from a human viewpoint. Thus, the tragedy of extinction remains a philosophical construct that can only be explained within the realm of human understanding, he argued.
MORE: University investigates TA who said 'some White people may have to die'
Like The College Fix on Facebook / Follow us on Twitter