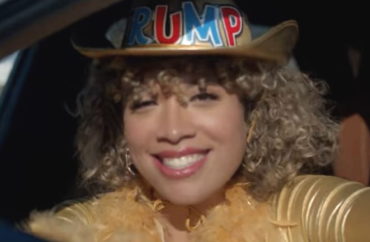 Nineteen-year-old Savannah Craven has gone from average college student to viral hip-hop artist after releasing her self-written song, "Be like Candace," in reference to Candace Owens.
Craven, an open Donald Trump supporter and black woman, is a musical theatre major at a conservatory in New York City who has decided she is going to tell the world what she thinks, regardless of the haters.
"I am 100 percent pro-Trump, pro-God, and pro-life," says Craven, who originally hails from Myrtle Beach, South Carolina.
After being released on YouTube a little over a month ago, Craven's song has reached nearly 60,000 views, and has been played on "The Candace Owens Show." Craven has garnered thousands of followers on Instagram since the release.
As a young woman who is already immersed in an artistic, university environment that does not condone what she believes, Craven reached a breaking point and wrote the song.
"I get so frustrated with the way Cardi acts, yet she gets to be the face of female rap," says Craven. "I was like, Candace is my influencer and they are both people of color. Not that that matters, but to the left it does. So, I was like, I wanna be like Candace….you know? They're both black people, and they're both very successful."
Is it brave to declare yourself a conservative on college campuses nowadays? Is it risky to be openly conservative in the artistic world? Does Craven's song seem rather timely amidst our current culture war and the "Cardi B v.s. Candace Owens" firestorm that recently trended on social media?
Craven described her experience as a conservative musical theatre major on a college campus in an interview with The College Fix. (She asked not to name the conservatory for her own safety.)
One day at school, Craven overheard people laughing about abortion and Donald Trump. She told them that she did not believe in abortion, and that if she were to get pregnant in college, she would accept the responsibility and drop out.
"The reaction was almost as though I said I was gonna kill someone. They looked at me like I was insane," Craven says.
Craven says that the theatre industry is heavily funded by Democrats, and that conservatives in the industry have to pick their battles in order to survive. She alluded to Gina Carano, the former "The Mandalorian" star, among countless other examples.
Craven says that as a conservative theatre artist, if you share even one thing about your values, "you're over. Your career is over, and that's not how it should be."
I am a proud American and a proud supporter of President Donald John Trump! We WILL get through this! Luke 8:17 For nothing is hid, that shall not be made manifest; nor [anything] secret, that shall not be known and come to light. ✨ pic.twitter.com/oFX40zu4cc

— Savannah Craven (@SavannahCraven5) November 20, 2020
Craven says she is surprised that the music and theatre industry is so heavily funded by Democrats.
"It's really weird cause Broadway has been closed for over a year now, and the people who wanna keep it closed are the Democrats. They are the ones who wanna keep these people out of work, who wanna keep people sad and cooped up and not being able to heal themselves through music and art," Craven says.
"That's how I feel better….by going out and seeing shows, making music, listening to music, and….it just doesn't make much sense to me."
Craven says her college conservatory pushes for "anti-racism," and encourages students to attend workshops that teach critical race theory-like ideologies. Craven says that she does not feel comfortable attending.
"Like, thank you, but I'm not a racist. And I know I'm not a racist, so don't just call me a racist when I'm not," says Craven.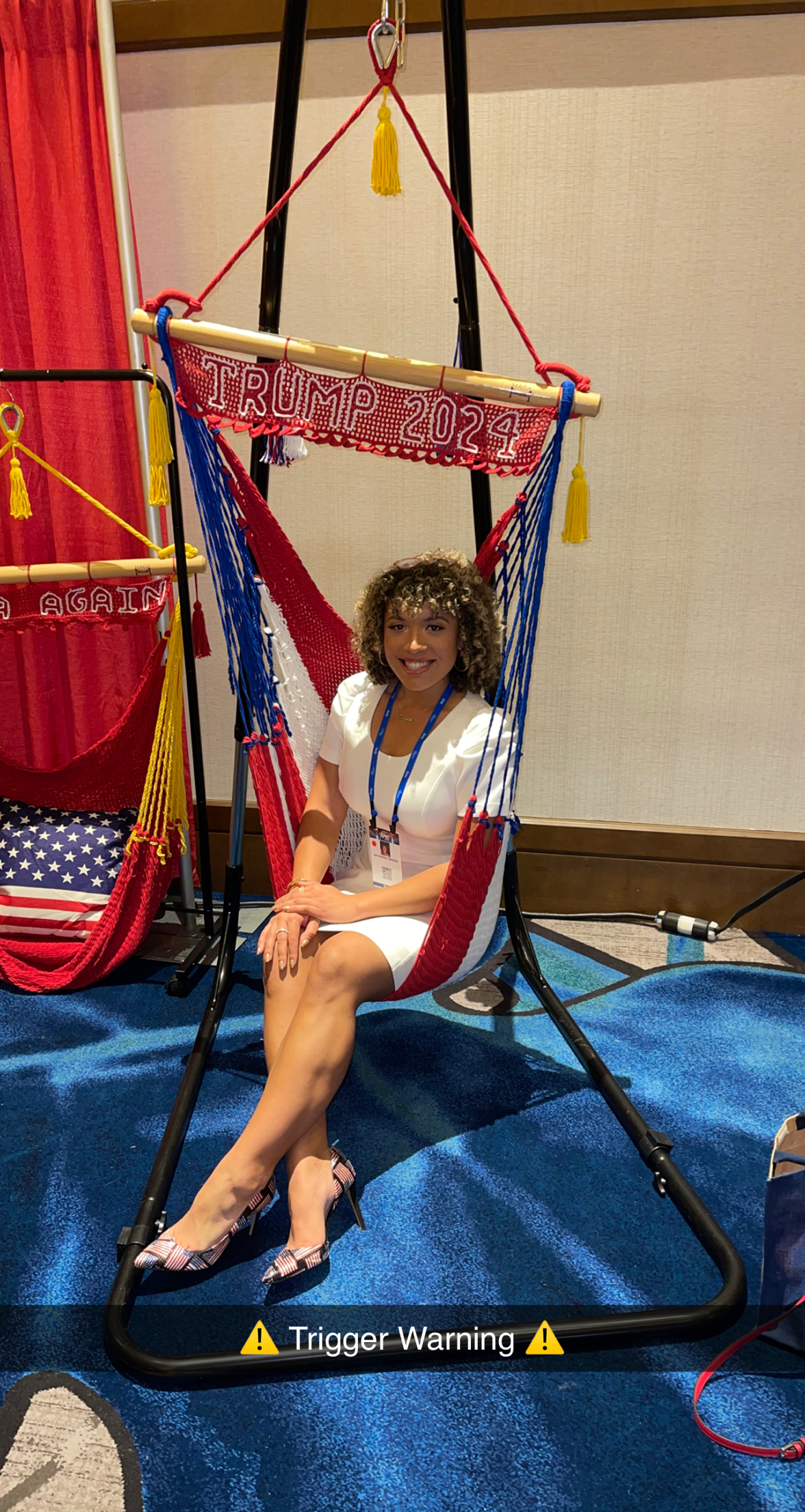 The arts industries, such as theatre and music, are generally dominated by progressives and leftists. Many Broadway professionals have recently gathered to try and create a new industry standard, which pushes leftist ideology in regards to race. They highlighted their concerns in a letter entitled "Dear White American Theatre," and their statement includes a list of demands.
Craven says she feels that the theatre industry is now obsessed with race, and that it used to work in a way where anybody could play any role. She says that the musical "Hamilton" is a great example of diversity, for many different reasons, and that there has not been any "real racism" in the industry for a long time.
She says she does not appreciate the newfound toxicity in the theatre industry, which is stemming from "Woke America's" definition of racism. She also says that her peers at school only just recently started complaining about the color of their skin, and that telling white people to just "wash out" is also racist.
"There is a lot of diversity in the theatre, and I don't believe in the systematic racism that they are pushing so heavily through my school," says Craven. "The other day my white teacher, she's very sweet, but she basically apologized for being white. Like, why?! If you haven't done anything, if you're not a racist person, then why do you have to apologize for that? I feel like so many of these white liberals feel like they have to apologize, and bow down to us. Why? We should all just be equal."
At Craven's conservatory, one of her white peers told Craven that she "felt sorry" for her, due to Craven's support for Donald Trump, despite being a Black woman.
"It was the funniest thing I ever heard. I didn't take offense to it. I was just like, wow, this girl really thinks black people are so low on the scale that she has to come up to me, doesn't know anything about me, and has to apologize because I look different than her," Craven says.
Craven says that the narrative pushed by the left is that black people are so "oppressed." She says that the left makes it seem like, when you see a black person, you are supposed to give them special treatment, be super nice to them, and give them free things.
"You should not feel bad for someone just because of what they look like. I feel so bad for this girl because she's been so indoctrinated, and she's so confused. She thinks black people are so much lesser," Craven says. "But that's what the left pushes, is the idea that black people are not up on white people's level, which is a shame. But the left is racist, so that makes sense."
A girl from Craven's conservatory, who did not know her at all, came up to her at a party and says, "I already know about your political views, and I know that you're transphobic and homophobic. I can't talk to people who don't believe in human rights."
Craven says that she does indeed believe in human rights, and alludes to her "pro-life" stance on abortion, as well as her opinions about "men in women's sports."
According to Craven, there are also many people from her conservatory in NYC who have privately reached out to her and thanked her for standing up for what she believes in, telling her that "they could never" do the same.
Craven says she encourages other young, closeted, conservative artists in college to get involved in organizations like Turning Point USA, PragerU or CPAC.
"Those were life-changing events that inspired me to be 100 percent honest with my followers," says Craven. "I've also lost some people who I thought were my friends, ever since I decided to stay true to myself. But in doing that, I attracted so many wholesome, loving people."
Craven says she encourages young conservatives in college who are afraid to speak their minds to just think of all the people that they are standing up for, including those who never got to have rights, like unborn children.
Craven says she used to feel the need to keep two separate Instagram accounts. One was kept separate from her theatrical circle of people, so as to avoid the drama that came with being a conservative musical theatre major.
Craven says that despite the negative backlash she got after releasing her song, she wants to be a role model. She says she knows young Christian, conservative girls like her, who are in high school or middle school, need someone to look up to.
"I just don't care anymore. I'm doing this for young girls," Craven says. "If this Cardi B video were to come out when I was in high school, I would need someone like me to look up to, who is doing what I'm doing. That's why I'm doing this."
"You can be yourself, or be classy, and still get everything you ever wanted cause that's what I'm doing, and it's paying off. I'm 100 percent myself," Craven says.
Craven says that for a long time, she pretended, and acted, like some of the things that the left is pushing for was okay, but it's not.
"The left doesn't hesitate to call out a person they don't agree with, so why should we? As long as we have facts to back it with, go head. There is no other way for me to say it accept, just go for it," says Craven. "Even if you get negative backlash, you are just going to get all of these fake people out of your life. You're going to just feel this relief."
According to Craven, many young girls have reached out to her, saying that they agree with her, but that they cannot say anything about it because they will be kicked off of their dance team or out of their book club.
Craven says that many mothers have also reached out to her, and have thanked her for writing this rap song. She says that many of the mothers are happy that they can finally allow their children to listen to rap music again. They were tired of the nudity, drugs, money, and stripping that is trendy in rap music, she says.
"The moms are the ones that are having to have these conversations with their daughters," Craven says. "They liked that I was rapping about the truth."
Craven says that she was just having fun piecing the song together one day, and that she figured someone might hear it one day, but she never thought that Candace Owen's herself would hear it, or that DC Draino would hear it, or that other rappers like Forgiato Blow, J360, and Bryson Gray would hear it.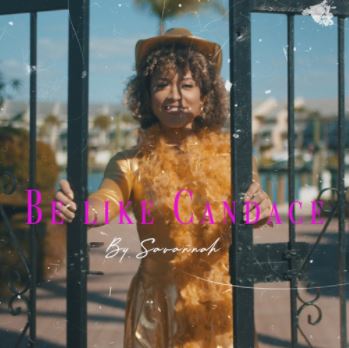 "When you stop caring and you put your trust in God, he just opens all these doors for you," says Craven. "When I trusted God, everything started falling into place. Jesus take the wheel. Literally."
Craven met rapper "J630," whom is now her manager, at the CPAC conference in Florida.
"Jesus was like, you need to go to CPAC and hang out with these people," says Craven.
J360 says he used to make music with "big mainstream master people."
"I've been arguing with everybody cause I'm all pro-Trump and things like that, so I should probably just push my music all the way there," says J360. "Then I went there with it."
Craven says that she saw J360 and Forgiato Blow recording their music video called "Patriot Sweep" in front of the Black Lives Matter protest, which was happening across the street from the CPAC conference. According to Craven, the Black Lives Matter protestors were encouraging abortion.
"They were calling babies parasites, which is disgusting, and telling me that Black people matter everywhere except for in the CPAC room. They couldn't give me a logical explanation as to why that was," Craven says.
Craven now works with other conservative rappers.
"J360, Forgiato Blow, and Bryson Gray are just so humble. They're true, and their message is 100 percent," says Craven. "They believe what they're saying. That's not always true with these rappers."
Craven says that, especially in the musical theatre industry, she was missing a conservative influence, mentor, or someone who believed in her because of what she believed in. But everything changed when she met J360 at the conference.
"It's a blessing that he had faith in me. He saw something in me and was like, let's just do this, and pursue what you love to do," Craven says. "He knows what it's like to struggle … and not only can he do what he loves and his passion, but he is also the spitting truth."
Even though Craven is now a working professional in the music industry, and is creating new music videos every few weeks, she is still continuing her studies at the conservatory, and is actively trying to earn her musical theatre degree. Craven says that when she starts something, she is "not just gonna quit."
"I'm still training at school, and learning things," says Craven. "Even if we disagree, I'm still gonna try my best because musical theatre, no matter what, is something that brings me joy."
Craven's newest song is called "Relationship Goals," and features J360. The new song was released two weeks ago.
J360 says that the new song is about "how you wanna be with a man who has got your back."
"It's about how you wanna pray together, stay together, hustle together, raise a family together, and have each other's back-type song. It's not political, but it's what we are all standing for," J360 says.
MORE: My liberal peers tried to shut me up. In response, I started a student newspaper.
IMAGE: YouTube screenshot, courtesy photos
Like The College Fix on Facebook / Follow us on Twitter