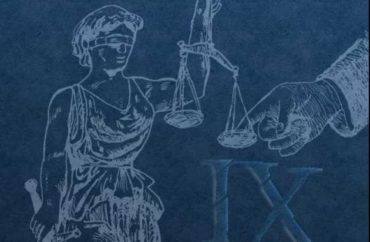 University of Notre Dame ranked worst for handling non-Title IX cases of misconduct
Nearly two thirds of America's "top" 53 universities do not guarantee that students will be presumed innocent until proven guilty on misconduct charges, according to a new report from the Foundation for Individual Rights and Expression.
"Spotlight on Campus Due Process 2022" found that most colleges do not honor students' basic rights in evaluating whether they have committed various serious offenses, including some instances of sexual misconduct, theft, alcohol violations, and property destruction.
Current Title IX regulations laid down by Trump administration in 2020 do mandate some basic procedural protections for sexual misconduct cases occurring on campus, though new Title IX regulations proposed by the Biden administration in 2022 threaten to undo many of those safeguards.
However, "with the exception of Title IX processes, [the] 2022 findings are dire," according to the report.
Aside from a failure to presume innocence in proceedings, more 70 percent of colleges surveyed "do not provide timely and adequate notice of the allegations to students accused of wrongdoing before expecting them to answer questions about the incident, according to FIRE.
Even more, just 15 percent of schools ensure that students have a "meaningful hearing," in which the accused can see and hear the evidence being presented to authorities, before guilt or innocence is declared.
Overall, FIRE gave 44 of the 53 universities surveyed a rating of "D" or "F" for at least one of their disciplinary policies, a number that has not changed since last year.
The University of Notre Dame ranks lowest for due process in non-Title IX misconduct, while Cornell "best incorporate[s] the procedural safeguards in FIRE's checklist," according to the report summary.
FIRE awarded universities 'points' according to the number of protections they provided to individuals accused of misconduct
In their university ratings, FIRE awarded points for a range of factors supporting the due process rights of the accused. Schools were evaluated based on whether they presumed students' innocence, provided sufficient written notice of allegations, and gave students ample time to prepare for a disciplinary hearing.
They also gave credits for giving students the right to impartial fact-findings, a hearing process conducted by people distinct from those who conducted the investigation, and the right to offer all evidence directly to the fact-finders.
Even more, they evaluated colleges on whether they offered students the option to question witnesses and respond, whether they guaranteed the participation of an advisor including a lawyer during the investigation, and whether they gave the accused the right to appeal a finding.
Lastly, they evaluated colleges whether their policies guaranteed that the facts leading to expulsion in a given case be "agreed upon by a unanimous panel or supported by clear and convincing evidence."
Due process, according to FIRE, should not extend simply to those accused in criminal court. Students should have the right to a fair hearing when accused by colleges of misdeeds that could lead to expulsion or other serious consequences.
According to their report, however, few colleges make the grade.
MORE: Even liberal journalists warn Biden's Title IX regulations violate due process 
IMAGE: FIRE
Like The College Fix on Facebook / Follow us on Twitter