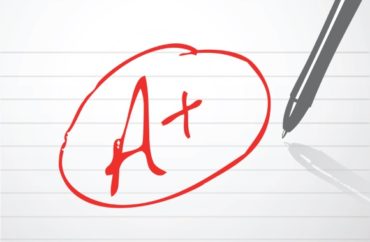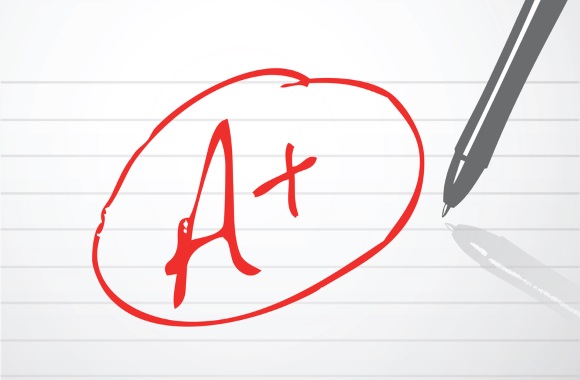 Professor calls on scholars to dismantle 'white language supremacy'
A professor recently urged his peers to reject what he calls "white language supremacy," which includes employing traditional grading methods on writing assignments, and instead to use labor-based grading methods.
"White language supremacy in writing classrooms is due to the uneven and diverse linguistic legacies that everyone inherits, and the racialized white discourses that are used as standards, which give privilege to those students who embody those habits of white language already," said Asao Inoue, professor of rhetoric and composition at Arizona State University.
Inoue said white supremacy culture "makes up the culture and normal practices of our classrooms and disciplines" in his online talk Thursday titled "The Possibilities of Antiracist Writing Assessment Ecologies."
Inoue has emerged as one of the leading scholarly proponents within academia to denounce traditional spelling, grammar and punctuation grading norms as racist, and frequently gives talks to campuses to advance his argument.
"The antiracist use of any model of English languaging should open up our eyes, ears, and hearts to our own and others' languaging behaviors…to open up the conventionality and unconventionality of both our models and our own languaging…"https://t.co/HsRiYs3TQU

— Asao B. Inoue 🦄 (@AsaoBInoue) October 25, 2021
Inoue has coined the term "Habits of White Language," or HOWL, to describe the standard writing teachers use to grade students' work.
"While HOWL in and of itself is not white language supremacy, when used as a singular standard against all students, it becomes so," Inoue said during his talk.
To dismantle white supremacy in writing classrooms, Inoue suggested implementing labor-based grading because it "redistributes power in ways that allow for more diverse habits of language to circulate."
The method involves assigning grades based on the "labor" students put into their assignments, rather than the grammar, style and quality of their work.
"Labor-based grading structurally changes everyone's relationship to dominant standards of English that come from elite, masculine, heteronormative, ableist, white racial groups of speakers," Inoue said in his presentation.
Inoue provided intermittent pauses throughout his talk for participants to exercise "an important anti-racist practice" of noticing how they take part in either racism or anti-racism.
"Pausing in our work helps us intervene and disrupt by first noticing ourselves participating in racism, engaging in white fragility, in white rage, or white language supremacy," Inoue said.
Inoue included questions in his power point to guide participants in reflection, such as asking them to consider how they participate in one or more habits of white language.
Another slide asked teachers to consider one characteristic of white supremacy culture that they engage in during their courses.
The 70-minute event was hosted by the Rhetoric, Writing and Linguistics Speaker Series sponsored by the Department of English at the University of Tennessee, Knoxville. It was co-sponsored by the Department of Psychology.
According to an online description of the talk, "Inoue poses problems about dominant standards of the English language in schools and universities and the Habits of White Language (HOWL) that are paradoxically meaningful and harmful to locally diverse students when used to evaluate their language performances and produce grades."
Inoue oriented his remarks toward professors teaching college writing courses, but the presentation was also open to students, staff, alumni and the general public.
Some of the attendees also took part in a workshop led by Inoue earlier in the day titled "Bravely Challenging Our White Language Supremacy in Our Assessments of Student Writing."
That online description of the event explained: "The workshop will consider habits of White language that inform assessment practices in our own classrooms as well the White supremacy culture that shapes those same courses."
The College Fix has covered Inoue's presentations in the past.
Ball State University in 2019 hosted the scholar to "engage with the question of how English language practices in college classrooms contribute to white supremacy." A similar event was held at American University that year.
Last May, the rhetoric speaker series at the University of Tennessee, Knoxville, also featured another talk concerning white supremacy led by James Chase Sanchez, assistant professor of writing and rhetoric at Middlebury College.
Sanchez discussed "the ways communities preserve their white supremacy via tactics of identity-formation, storytelling, and silencing," according to an online description of the talk.
MORE: Professors allow students to pick their own grade
MORE: AlexMillos / Shutterstock
Like The College Fix on Facebook / Follow us on Twitter