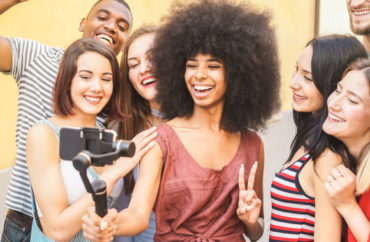 Asking students to 'show their work' is 'white supremacy,' progressive scholars argue
The College Fix recently reported on the Oregon Department of Education's effort to promote "math equity."
The effort is outlined in an 82-page training manual distributed to educators and titled "A Pathway to Equitable Math Instruction: Dismantling Racism in Mathematics Instruction."
One section argues that "white supremacy culture shows up in math classrooms" when students are required to "show their work."
"Math teachers ask students to show work so that teachers know what students are thinking, but that centers the teacher's need to understand rather than student learning. It becomes a crutch for teachers seeking to understand what students are thinking and less of a tool for students in learning how to process," the training manual states.
"Thus, requiring students to show their work reinforces worship of the written word as well as paternalism," it adds.
Instead, teachers are instructed to offer different ways for students to show their math knowledge. Among them?
"Have students create TikTok videos, silent films, or cartoons about mathematical concepts or procedures," the manual states.
Other ideas include asking students to show their math competency via pictures or symbols.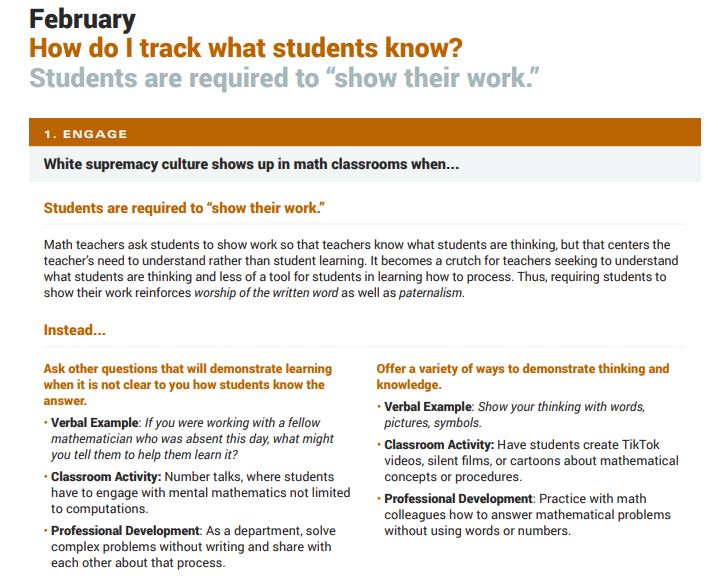 "What exactly would happen if this faction got its way and all American classrooms are like this," asks one observer on Twitter.
The website Twitchy poked fun of the whole thing: "So, all of those years our math teachers insisted we 'show our work' they were being evil white supremacists? Sheesh, NOW they tell us."
The manual also spells out additional alleged "toxic characteristics of white supremacy culture" in math, including a focus on getting the "right" answer.
As ludicrous as this might sound to many, this concept is nothing new. It is one philosophy pushed under Common Core, in which educators were instructed that students don't have to get the right answer as long as they understand the concept.
To be clear, this is not some obscure instructional manual — it was emailed to educators this month by the Oregon Department of Education as part of Black History Month.
What's more, what is going on in Oregon is occurring across the United States. The nationwide clamor for "math equity" refers to the growing insistence among educators that teaching math in the classroom comes with some inherently biased methodology that must be addressed.
MORE: Common Core Shock Video: 3 X 4 = 11
IMAGE: Disobey Art / Shutterstock
Like The College Fix on Facebook / Follow us on Twitter