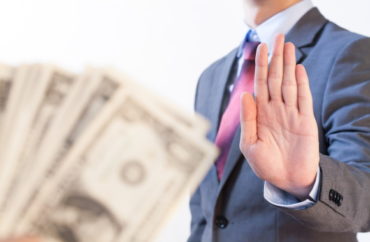 'Relief funds were intended for schools that need it'
A newly introduced bill aims to force colleges and universities with endowments valued at $10 billion or more to spend some of their own money on coronavirus-related financial assistance for students before they accept federal aid.
Introduced April 22 by Sen. Josh Hawley, a Missouri Republican, the bill has gained steam, picking up Republican cosponsors in recent days, including Tennessee's Marsha Blackburn, Florida's Marco Rubio and Arizona's Martha McSally.
"Universities with massive endowments should not be getting taxpayer money unless they spend some money out of their own pockets to actually help their students," Hawley said in a news release. "This is common sense. Relief funds were intended for schools that need it, not wealthy universities that sit on huge endowments. It's greed, plain and simple, and it's wrong."
Rubio stated colleges and universities with massive endowments "need a reality check."
"Congress should ensure aid is going to those who need it most," Rubio stated in Hawley's release.
On the House of Representatives side, Republican Reps. Jim Jordan of Ohio and Ben Cline of Virginia introduced companion legislation. "Money allocated through this legislation should be reserved for businesses and institutions in need, not entities that have virtually unlimited resources through their foundations and endowments," Cline said in the release.
Earlier this week, Northwestern University, which has an endowment valued at $11 billion, rejected $8.5 million in CARES federal aid.
But Cornell, Brown and Columbia universities have accepted COVID relief despite their billion-dollar endowments. Only Columbia appears to have an endowment that tops $10 billion, with Cornell's and Brown's coming it a $7.3 billion and $4.2 billion.
The University of Notre Dame, with an endowment of $13.8 billion, has accepted $5.8 million in federal coronavirus aid through the CARES Act.
MORE: Ivy League has $140 billion in endowments, will receive $53.7 million in relief
IMAGE: Twinster / Shutterstock
Like The College Fix on Facebook / Follow us on Twitter