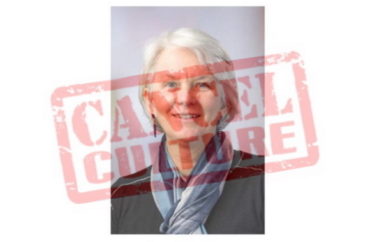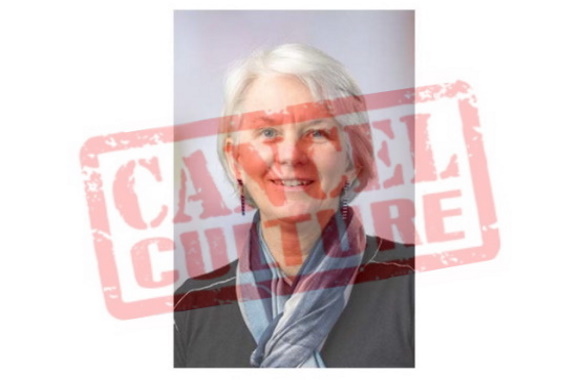 'UW Medicine is helping to ruin a woman who devoted her career to finding a cure for HIV'
Highly decorated virologist Julie Overbaugh has been forced out of a position of leadership at the Fred Hutchinson Cancer Research Center and resigned her faculty affiliate position at the University of Washington School of Medicine due to accusations of racism and investigations involving her decision to wear a Michael Jackson costume to a Halloween party in 2009.
A picture of the 13-year-old incident, in which she is accused of wearing "blackface," has prompted peers to accuse her of racism despite the fact that her research has focused on aiding Africans for the last three decades.
"Overbaugh has devoted her professional career to studying viral pathogens that cause HIV. But amid publishing papers, running her own research lab, and flying back and forth from Kenya, she has also pursued another professional passion: mentoring. Overbaugh is one of two recipients of this year's Nature Award for Mentoring in Science, which is awarded to select scientists in one country or region each year," a 2016 report in GeekWire reports.
Last year, Overbaugh was elected to National Academy of Sciences.
"I am really happy to see gender balance in this year's elected members and hope this signals a future trend," Overbaugh said at the time. "In my field, HIV, which is a very large field, there have only been a couple of women elected — hopefully, there will be more in the future."
But Overbaugh's accomplishments during an age in which female STEM recruitment and retainment is a social justice priority apparently could not outweigh the 2009 incident of emulating the King of Pop at a party that was reportedly themed after Jackson's famous "Thriller" album.
Members of the Overbaugh lab apparently enjoy celebrating Halloween and have posted pictures of its themed parties every year. In past years they have dressed as emojis, bumble bees, fish — and even as "Binders of Babes" — a riff on Republican Mitt Romney's gaffe while running for president.
The picture from the year 2009 is conspicuously missing from the webpage.
"The act depicted in the photo is racist, offensive and hurtful, and we offer our sincere apologies to anyone who has experienced pain or upset because of the act or this photo," the cancer center announced in mid-February, adding Overbaugh was put on administrative leave and placed under investigation.
"Dr. Overbaugh has stepped down from her senior vice president role at Fred Hutch. She will continue working in her lab and will take a hiatus from her leadership duties in the Office of Education & Training. During this time, she will engage in an intensive education and reflection process."
The Federalist reports:
Though the incident didn't occur at UW Medicine, its CEO and equity officer also waded into the faux controversy. UW Medicine CEO Dr. Paul Ramsey and Chief Equity Officer Paula Houston notified UW Medicine staff in an email that Overbaugh was punished for engaging in the "racist, dehumanizing, and abhorrent act" of "blackface." During a separate formal review process for UW faculty, the email confirmed, Overbaugh resigned from her UW affiliate faculty member appointment.

Overbaugh released a short statement to me. "I did not know the association of this with blackface at the time, in 2009, but understand the offense that is associated with this now," she said. "I have apologized for this both publicly and privately and beyond that have no other comments."

Ramsey and Houston claim that the UW Medicine community was "harmed" by the 13-year-old photo that most staff didn't know existed until reading about it in the Feb. 25 email. "We acknowledge that our community has been harmed by this incident and the fact that 13 years elapsed before action was taken," they wrote. "We are convening a series of affinity group meetings in the next few weeks to provide spaces for mutual support, reflection, and response."

Neither Ramsey nor Houston explained how the photo "harmed" anyone. Indeed, beyond one confirmed complaint, it's unclear if anyone even cared about the old photo.
The full memo from UW Medicine was republished by journalist Jesse Singal on his Twitter page. The memo notes that Overbaugh resigned her post at the university once administrators began their own probe into the incident.
Her faculty bio is no longer on the UW School of Medicine website, although its Department of Global Health has, as of Monday afternoon, yet to strip her from its webpage.
"A U. Washington doctor who has dedicated her career to fighting HIV in Africa, including research w/sex workers, is having her reputation and career incinerated because she dressed up as Michael Jackson, in blackface, once in 2009," Singal noted.
1/ A U. Washington doctor who has dedicated her career to fighting HIV in Africa, including research w/sex workers, is having her reputation and career incinerated because she dressed up as Michael Jackson, in blackface, once in 2009. She faces an "intensive education process." pic.twitter.com/RDT0urq4V5

— Jesse Singal (@jessesingal) February 25, 2022
"Just to situate everyone, the event in question happened several years before the most recent instance of 30 Rock airing blackface-oriented comedy to tens of millions of people. What she did was a bad idea but at the time was obviously not seen as too risque even for network TV," he added.
Writing for The Federalist, Jason Rantz points out that "UW Medicine is lashing out against Overbaugh to show its wokeness and earn social currency."
"That UW Medicine is helping to ruin a woman who devoted her career to finding a cure for HIV is immaterial to its leaders. To progressive activists, highlighting one's virtues is more important than curing a deadly disease."
MORE: Campus blackface controversies over the years
Like The College Fix on Facebook / Follow us on Twitter