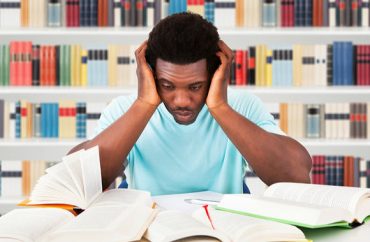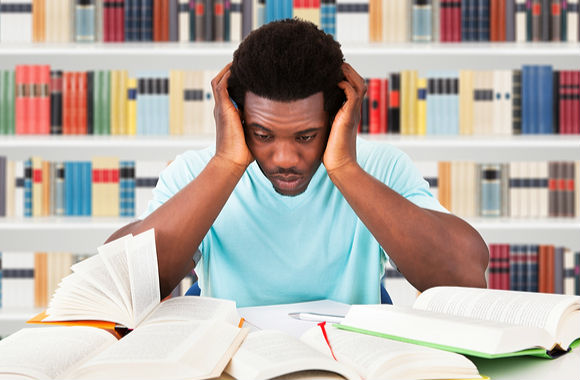 Some students can't handle 'extreme competition and pressure,' professor counters
Black and Latino students are severely underrepresented in top public research universities, and instead relegated to less-selective public colleges with lower graduation rates, according to a recent report by a liberal think tank.
Though it never uses the phrase "affirmative action" or "race preferences," the report by Elizabeth Baylor, director of postsecondary education at the Center for American Progress, suggests that academic merit has little to do with student success.
"If the nation ignores questions about where people go to college—and focuses solely on the fact that they enroll—it will fail to address inequities in the system," Baylor writes.
"Instead, America needs to make sure that underrepresented minority students have access to top public colleges so that the nation's higher education system does not continue to exacerbate existing inequities."
The report's conclusions run counter to an earlier analysis by a George Mason University economist, Walter Williams, which states that admitting students without regard to academic merit sets them up for failure and amounts to "cruelty."
A scholarly group told The College Fix that the report lets administrators off easy by giving them cover to reach a "quota" and do little else to ensure student success at elite universities.
College was made to promote 'social mobility,' and it's not
The Oct. 13 report's argument boils down to: Better affirmative action will let more minorities enroll at better schools and thus graduate at a higher rate, giving them more success in life.
About 297,000 black and Latino students enrolled in top public research universities in fall 2014, but "if these students were proportionately represented, another 193,000 students of color would have received the same opportunity," Baylor writes, citing federal data.
"Disparities in college enrollment matter, as the type of school a student attends plays a substantial role in their likelihood of successful completion."
Minority students are underrepresented at the nation's top public colleges https://t.co/Y8qjlDUQQh via @MarketWatch

— CAP Education (@EdProgress) October 18, 2016
The analysis shows that "[j]ust 21 percent of black young adults and 16 percent of Latino young adults have bachelor's degrees, far below the 43 percent level of white young adults and the 63 percent level of Asian young adults" – evidence that "the U.S. higher education system cannot serve as an engine for social mobility."
The data show that just 9 percent of black students and 12 percent of Latinos attend top public research universities, compared to 19 percent of white students and 31 percent of Asians, the highest of any demographic.
Blacks and Latinos are "disproportionately less able to access the schools with the best returns, which limits their ability to get the most out of college," the report says.
These high school students should be given access to college counseling that directs them "to schools that match their academic potential," Baylor writes without explaining what she means by "potential." Students need to be told how to apply for financial aid, and policymakers need to provide "a greater degree of affordability" using public money, so as to reduce "financial barriers" for these students.
Policymakers need to provide "academic and student support programs" to those newly enrolled students so they complete their degrees, the report says: Only then will the graduation rate reflect what minority students are capable of.
'Very large percentage' of all students shouldn't be admitted
George Mason University's Williams, who is black, seemed to anticipate such arguments in his Sept. 21 syndicated column.
Williams argues that lowering academic requirements to admit more minority students will make them bottom feeders in these select schools, the opposite of justice or fairness: "The most pervasive form of racial discrimination at most colleges is affirmative action."
Admitting students with low SAT scores to these schools ends up making them feel alienated and set up to fail, regardless of race, Williams says.
Cruelty to Black Students https://t.co/DkIPaH4xoR

— Walter E. Williams (@WE_Williams) September 20, 2016
"A very large percentage of all incoming freshmen have no business being admitted to college," the column says, noting that white students as a group barely cross the College Board's "benchmark" SAT score of 1550 for "readiness for college-level work." Black students as a racial group have the lowest SAT score, only 1227.
Williams doesn't blame black students for having "feelings of inferiority and being out of place," instead blaming college administrators for creating "departments of ethnic, diversity and multicultural studies" so that otherwise low-performing students can get an "easy A," not a "serious education."
Not our job to 'lessen the guilt of white liberals'
In an earlier column, Williams gave practical advice to black parents: "Do not enroll your children in a college where their SAT score is 200 or more points below the average of that college. Keep in mind that students are not qualified or unqualified in any absolute sense."
Answering those who ask how elite college are going to "have enough black students" if they don't lower their standards, Williams responds: "That's their problem. Black people cannot afford to have our youngsters turned into failures in order to support the agendas of diversity race hustlers and to lessen the guilt of white liberals."
Challenges for Black People https://t.co/MzPU6GRhrF Pic pic.twitter.com/VZ24r4jN7w

— Walter E. Williams (@WE_Williams) July 12, 2016
Asked by The Fix to weigh in on Baylor's report, Williams suggested he doesn't take the Center for American Progress seriously enough to look at its research.
He simply called it a "Washington, DC-based liberal think tank" originally led by John Podesta, former chief of staff to President Bill Clinton and head of Barack Obama's presidential transition team.
Thoughts from a 'career community college professor'
Glenn Ricketts, public affairs director for the National Association of Scholars, told The Fix that he disagrees with the Baylor report and believes affirmative action benefits colleges, not students.
"The concern seems to be getting a certain racial composition to the freshman class; after that the admissions office's work is done and they aren't really concerned with what happens from then on," he said in an email. "They've done their job."
The Grand Inquisitor: Tales of a Title IX Administrator is the winning #PCSubtitle for Dostoyevsky. See runners-up: https://t.co/KUuAg3akqp

— NAS Scholars (@NASorg) October 17, 2016
Administrators have a "fierce determination to meet racial quotas," so they let in students who aren't fit for college, Ricketts said. They are "anxious to avoid being accused of racism," so hitting a certain enrollment target lets them "point to the great 'diversity' of their entering classes and also deflect potential litigation."
Speaking as a "career community college professor," Ricketts said he has seen students who aren't ready for "a more demanding school" start at a "lower-level" institution. Some manage to "gradually gain the confidence and success they need" to move up later, and others "moved on to different life pursuits."
Those who are admitted to "top-tier institutions" from the start are going to face "extreme competition and pressure," and it will "almost always" defeat them, he said.
Like The College Fix on Facebook / Follow us on Twitter
IMAGE: Andrey Popov/Shutterstock
Like The College Fix on Facebook / Follow us on Twitter