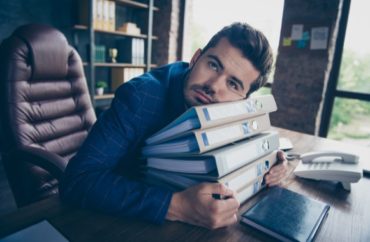 One of the top U.S. law schools will "adopt a broader approach" to teaching about systemic racism this fall, one which includes a mandatory course on "race and the law."
According to The Washington Free Beacon, the Class of 2024 at Yeshiva University's Cardozo School of Law will have to choose at least one of four courses before graduating: "Race and the Law," "Critical Race Theory," "Indigenous Rights in the Americas," and "Cross-Cultural Negotiation."
Cardozo, currently ranked in the top 55 schools in the country, noted in a campus news story that it also will have a "new emphasis on racial context and impacts in courses not primarily about race," and will require implicit bias and cultural competency trainings for students and faculty.
"The history of racism and discrimination in America is intertwined and supported by law and legal structures," Dean Melanie Leslie said. "As scholars and advocates, it is critical that we do our part at Cardozo to acknowledge and eradicate systemic racism; as educators, we must ensure that our graduates are culturally competent and well-educated on issues of discrimination."
Starting in fall 2021, Cardozo's new initiatives will include:

* Graduation requirement: Beginning with the class of 2024, J.D. students must complete one upper-level course on race and the law. Qualifying courses will include [those noted above], as well as clinics and skills-based courses that focus on lawyering within communities whose members have been affected by systemic racism.

* Student training: The 1L Professionalism programming will include six sessions devoted to diversity and inclusion, implicit bias, microaggressions, cultural competency, and related issues.

* Faculty training: Faculty will be required to attend annual trainings focused on classroom teaching and pedagogical best practices with regard to diversity, inclusion, implicit bias and related issues.

* Enhancing existing courses: Cardozo instructors will work to integrate explorations of race and racism throughout the curriculum, including in courses that are not primarily or ostensibly about race.

* New courses: The Cardozo catalogue will be expanded to include additional courses exploring the role of race in the law.
Last August, Cardozo's Leslie was among 150 law school deans which asked the American Bar Association to require  law schools to come up with ways to deal with "bias, cultural awareness, and anti-racism."
Read the Free Beacon and Cardozo news articles.
MORE: Law students complain school's diversity initiatives 'not enough'
IMAGE: Roman Samborskyi / Shutterstock.com
Like The College Fix on Facebook / Follow us on Twitter