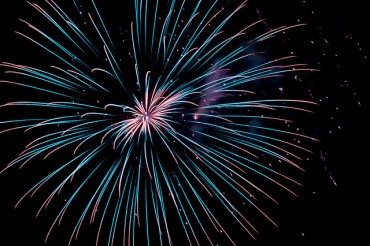 Day in and day out, week after week and month after month, The College Fix offers a variety of articles that highlight the extreme leftist bias that has hijacked higher education across America and put social progressivism above academics.
Unfortunately, there's never a shortage of examples.
Yet once in a while, someone somewhere makes the right choice at a university near you. They take a stand for common sense. Defend what's right. Fight a ludicrous policy.
'Tis the season to shine the spotlight on some of the good that's come from colleges this year, a few stories proving not everyone has acquiesced to the mainstream scholarly status quo, that the battle for the hearts and minds of the nation's youth is far from settled.
The College Fix presents the 2012 Top Ten most positive stories coming out of colleges this year, in no particular order:
Christian Colleges Fight Obamacare Abortion Mandate
Several Christian colleges took a stand in court this year against a new government mandate, part of the recently approved health care law referred to as "Obamacare," that requires them to violate their religious belief and provide employees drugs that induce abortions, among other forms of birth control. The fight is far from over against the so-called "contraception mandate." The various legal battles are winding their way through appellate courts.
ROTC Allowed to Return to Harvard University
In March, the headline in the Harvard Crimson student newspaper declared: "After 43 Years, Army Welcomed in Harvard Yard Once More." It was the latest step to reverse the more-than-40-year exclusion of the military from Harvard Yard, it reported. And in our opinion, long overdue. Universities across America should follow suit and embrace young people who want to serve their country. The sanctimonious anti-militarism of the liberal elite who run institutions such as Harvard must end.
Book Exposes Porn and Political Correctness at Yale
Speaking of the Ivy League liberal elite and its twisted priorities and agendas, Nathan Harden, editor of The College Fix, took a stand against his alma mater and the smut it sanctions as part of Yale University's "Sex Week" and other, similar campus activities and classroom lessons. "Sex and God at Yale," published in August, made eyes pop and stomachs churn across the nation as people read what passes for an alleged world-class education. But if not for students such as Harden, who showed chutzpah in exposing such matters, Yale's intellectual whorehouse tendencies might have continued unabated. As it stands, sex week will reportedly be toned down and shortened to just a weekend from now on.
What Apathy? College Voters Descend on Polls in Droves
Long gone are the days when college kids could care less about politics. Nowadays, they decide races, at least according to the 2012 presidential election results. Thanks to the youth vote, President Barack Obama earned four more years. Regardless of which way they're voting and how people feel about it, the fact that young people are headed to the polls on Election Day shows they are engaged in what's important and understand the value of Democracy in America. To this day, brave men and women in uniform fight and die for ideals represented in voter booths. Whether young people vote Republican or Democrat, they're voting. Period.
University Backs Professor in Battle with Gay Blogger
All too often, the academic freedom door swings only one way – left. So it wasn't much of a surprise that after a sociology professor's study found that children of same-sex parents are more likely to be depressed or on welfare than kids raised by heterosexual couples, he was lambasted by many. But when the professor was accused of scientific misconduct, that's when criticisms went too far. Surprisingly and thankfully, the University of Texas actually came to his defense. All too often, administrators bend and break to liberal pressures. It's nice to see them stand up to them once in a while.
UCLA Halts its 'Dream University' Plans
UCLA's blueprints to create a schooling program for students in the country illegally – with tuition costs far less than what mainstream students pay – was axed in September. The "National Dream University" plans provided further dramatic evidence that UCLA faculty feel free to use their publicly funded academic positions for political purposes, and thankfully Dream University was cancelled after a very hostile public reaction. Unfortunately, UCLA officials also left the door open to revive the project, saying "… any agreements would require a comprehensive academic and financial plan that has approval from appropriate parties." We'll keep an eye out on this one.
It's The End of the University (As We Know It), and We Feel Fine
The modern-day structure of universities is evolving dramatically and drastically because of technology, and that's a good thing. This year, the online college education genre exploded, with big name universities and small-town ones all jumping on the bandwagon. The College Fix's editor Nathan Harden examined the trend in a 5,200-word feature article published this month in The American Interest. The virtualization of the college experience has vast implications, but as Harden put it: "If our goal is educating as many students as possible, as well as possible, as affordably as possible, then the end of the university as we know it is nothing to fear. Indeed, it's something to celebrate."
Arizona Outlaws Discrimination Against Conservative Professors
Yes, it has gotten to that point where laws are needed to protect the minority pool of conservative professors from all sorts of backlash and discrimination. Lawmakers in Arizona did just that. HB 2770 took effect in the state this year. It forbids public universities or community colleges from making employment decisions based on a faculty member's political or religious beliefs, Arizona Central reported. The law was prompted by a lawmaker's talks with professors, who told him they were forced to "mask their religious or political views to protect their jobs and promotional opportunities," according to WORLD on Campus, which called the bill the first "affirmative action (legislation) protecting university and community college professors from viewpoint discrimination."
High Court Agrees to Hear Affirmative Action Case
In February, the Supreme Court agreed to hear a case in which a white, female plaintiff argues affirmative action policies were used to discriminate against her. Now the fate of affirmative action in college admissions will once again be decided by the highest court in the land. In the months following the court's decision to weigh in on the matter, the subject of affirmative action and its merits and pitfalls were thrust into the national spotlight, reigniting debate on the darling policy of college leftists. During oral arguments in October, justices voiced concerns about using race in admissions policies, offering hope affirmative action may be curtailed, if not reversed. A decision is expected in 2013.
Tufts University Reinstates Christian Ministry
All year long, many headlines have proclaimed the news that universities across the nation either refuse to allow Christian or conservative student groups to form, or that administrators want to force those groups to accept student leaders who don't believe in Christian or conservative values. The examples are numerous and widespread. Nevermind religious freedom or freedom of association. However, there's a bit of light at the end of the tunnel. This month, Tufts University took a stand against the trend. WORLD on Campus reports that "like several other private colleges, Tufts has an 'all comers' policy that requires official student organizations to be open to all students for both membership and leadership, regardless of beliefs. But in reviewing a discrimination complaint … the Tufts Committee on Student Life decided unanimously the policy should not apply to leaders of religious groups." Amen.
Click here to Like The College Fix on Facebook.
IMAGE: Jeff Golden/Flickr