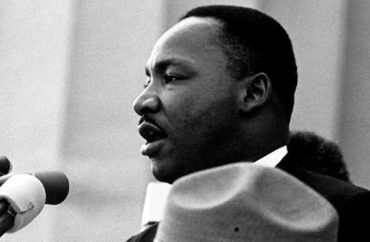 Said students shouldn't become doctors if they aren't willing to abort babies
The editorial board of Boston University's student newspaper praised its medical school for teaching students how to commit abortions.
"Boston University may finally be living up to the trailblazing legacy of some of its famous alumni like Alexandria Ocasio-Cortez and Martin Luther King Jr.," the editorial board for The Daily Free Press wrote.
The editorial referenced an article from BU's media team that said the university is committed to training abortionists, even if the Supreme Court reverses the 1973 decision Roe v. Wade that legalized abortion through all nine months of pregnancy in all 50 states.
"That would not change the type of education we give, the services that we offer, no matter what happens in the Supreme Court," Professor Rachel Cannon said.
SCOTUS has heard a case concerning a Mississippi ban on abortions at 15 weeks that could be used to reverse Roe completely.
Professor Elisabeth Woodhams teaches students how to commit abortions – she "runs down the list of drugs used to induce medical abortions, the steps in performing surgical abortions, and the microscopic risks to the procedure," a BU news article stated. Most students will witness abortions during their "third-year clerkship," according to the article.
The editorial board said students who have moral objections to abortions should be able to opt-out, but if so, may not be qualified to be medical professionals.
"After almost 50 years of controversy following Roe v. Wade, it is clear that abortion is an issue fraught with moral dilemma," the board wrote. "But in a setting like medical school, where the purpose is to give students the information they need to care for patients, an individual's morals may not be the higher priority."
"If your morals prevent you from partaking even in this minimal amount of training for a procedure that is internationally recognized as a basic healthcare need, perhaps medical school is not the ideal setting for you," the editorial board wrote.
Several students at the private university shared their objections to the editorial with The College Fix.
BU student says the comparison is 'abysmal'
"What MLK did was reinforce the American notion of individual freedom and equality for all, a basic human right and building block of what we believe in as Americans," Jeff McDermott told The Fix through Instagram messaging. "Late term abortion is downright murder in a lot of cases and what MLK achieved is monumentally important to society."
He called the comparison "abysmal."
Boston University student Falcon McGinn does not believe the two – BU's abortion training and MLK's legacy – are comparable. He supports the university training doctors to end the life of preborn babies.
"I think it's a practical policy – not sure that it's going to do much of anything regardless of the SCOTUS cases mentioned in the article, and don't think its level of impact or vision is comparable to the work of someone like Dr. King – but a practical policy nonetheless," McGinn told The College Fix.
"I just think that Martin Luther King Jr.'s political views were about fundamentally changing the way that things like race and class factor into everyday life," McGinn said. The training of abortionists is a "positive step," according to McGinn. "I think [it] is too narrow in scope to be compared to something as far-reaching as the work of Dr. King."
The civil rights leader's views on abortion have been up for debate. Pro-lifers cite advice he gave in 1958 to a man who felt guilty for convincing his girlfriend to have an abortion.
"You have made a mistake. This you admit. Your admitting this fact is very wholesome, for it is the first step in the process of repentance and personality integration," he wrote in Ebony.
His niece, Alveda King, is a pro-life activist who has said her uncle opposed abortion.
"What would Martin Luther King say if he saw the skulls of babies at the bottom of abortion pits? If Martin Luther King's dream is to live, our babies must live," King said at Boston University in 2000. "We have been fueled by the fires of women's rights. What about the rights of the baby who is artificially breached. We can't sit idly by and allow legal murder."
He accepted an award from Planned Parenthood while the organization still officially opposed abortion and before many of founder Margaret Sanger's views on eugenics and the use of birth control to keep down the black population were known.
MORE: Catholic Chicago university covers abortion in health plans
Like The College Fix on Facebook / Follow us on Twitter