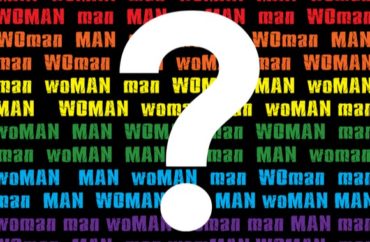 Last spring a newly formed crafting group began posting flyers around the University of Michigan campus seeking members. The Ann Arbor-based group, "Lez Get Crafty," limited its membership to lesbians that wanted to "express their creative side."
But the group quickly ran into trouble. The flyers indicated Lez Get Crafty was exclusively for "lesbian Womyn-born-Womyn," excluding transgender women born male.
The group was soon reported to the University of Michigan's "Bias Response Team" by a student offended by the membership requirements.
Saying they had received "multiple complaints" from an LGBTQ rights group on campus, the student wrote that "women in our community feel targeted by this kind of exclusivity."
"It is my belief that students should not be subjectified [sic] to discriminatory language of groups such as Lez Get Crafty," the student wrote.
This complaint was one of 72 filed with the Michigan bias response team between January 1 and July 1 of 2019. The reports were obtained by The College Fix through an open records law request. The documents provided by the University of Michigan have personal identifying information redacted.
Ironically, the Lez Get Crafty complaint was formed to fight gender oppressive gender politics.
"A lot of us womyn have been feeling cast out of our previous (LGB)TBBQ communities that now tend to increasingly favor men and the 'identity' and 'gender'-obsessed culture instead, leaving wbw lesbians in the dark," reads the crafty group's website. "We are here to help remedy that! We hear you. We are your refuge. We have your back. You're not alone, radical sister."
An attempt to contact the group's organizers for this story was not successful.
The University of Michigan's "Campus Climate Support" website encourages campus community members to report one another for perceived bias on campus. "You can confidentially report a campus climate concern, an intolerance or a discrimination," it states.
In October, Michigan settled a lawsuit with the pro-free speech nonprofit group Speech First, which alleged the school's former policy of prohibiting "harassment" and "bullying" was overbroad and violated First Amendment speech protections.
According to the school's previous website, "bias comes in many forms," can be intentional or unintentional, and "can be a hurtful action based on who someone is as a person."
The school noted, "the most important indication of bias is your own feelings."
The university changed the wording on its website and eventually agreed to disband the bias response team and replace it with a "Campus Climate Support" program that does not contact the subjects of complaints, only reporting parties.
When asked to comment for this story, University of Michigan spokeswoman Kim Broekhuizen instead directed The College Fix to a statement issued by the university following the Speech First settlement.
"Vigorous debate on all sides of an issue has been a hallmark of this campus before and during the lawsuit," said spokesman Rick Fitzgerald following the settlement. "We have confidence that true diversity of thought will continue to flourish on our campus."
Other bias reports obtained by The College Fix include:
· A student filed a complaint against two professors for "repeated name mispronunciation," believing she is "being discriminated based on race."

· A student was overheard joking about the March 2019 mass shooting in New Zealand, comparing it to the Call of Duty video game and saying the shooter was "49-0." According to the complaint, the discussion "Occurred at basketball courts and the 2 were insensitive of a serious situation and continued to disregard the lives of those affected."

· Following a student music recital, an instructor affiliated with the performance publicly apologized for the recital having featured musical works written by white men. A student then reported the instructor for having made the apology.

"It is inconceivable she would be so calloused toward any other groups," wrote the student. "Her dismissive disregard was clear. The environment she creates with such words is to denigrate men and White people simply on the basis of their race and gender."

"I wish to remain anonymous due to my lack of faith in UM to uphold Title IX as it pertains to men and other groups unfavored…Please educate her to stop the bigotry."

· A student reported another student for "running a series of disturbing Google searches" during class. The reporting student saw a male student searching for things like "white supremacist hate crimes" and "anti-LGBTQ hate crimes."

"These searches were not related to course material in any way whatsoever," wrote the student, adding "In context, these searches are really concerning."

· In describing terms African-American students might find offensive, a professor offered the term "I hate n—ers" as one that was particularly offensive.

"After class she defended her reasoning for saying it, despite the extreme discomfort voiced by some of my peers," reported a student. "The example she used was completely unnecessary, and there were countless ways to address the topic at hand without bringing up racial discrimination in such a malicious manner."

"The incident disrupted the class environment and made any further learning that day much more difficult," continued the student. "More importantly, the values espoused by the University of Michigan pertaining to diversity, equity, and inclusion were not upheld. Racial slurs have no place in this university, and I expect professors to uphold standards of professionalism and respect."

· In February, a student sent a mass e-mail invitation to other students to attend what appeared to be an event to celebrate undocumented students on campus. One user commented "I think I've seen enough" on GroupMe, prompting the student who sent the invitation to claim the comment was "very clearly meant to intimidate me and the unnamed Undocumented student."

· When discussing an article about gender construction in class, a student complained the professor said the comments and points they raised were "not relevant."

"I felt violated, attacked, disrespected, and humiliated. I had never endured such a hostile classroom environment in my entire educational career and particularly felt his attacks and insults about my contributions were deeply lied to my identities," reported the student. "The classroom does not feel safe to me anymore."

· A student wearing an Arabic keffiyeh headdress was walking past East Hall on campus when another man said "9/11" loudly.

· The Spectrum Center Programming Board organized an event at the Computer and Video Game Archive on North Campus to allow queer and trans students a space to use the library and play video/board games. After sending out a mass invitation using Evite, "We received an RSVP titled Lgbtq sucks lmao with a comment that stated 'lotolol you guys suck,'" reported one student, adding that they have no way of knowing who submitted the comment.

· Someone called a campus worker an "asshole" in front of his coworkers during a lunch break.
In numerous cases, students filed reports indicating they thought the bias response reporting system was a joke. In one instance, a student simply reported that "We were at a Hillary rally and she farted on us." Another wrote only that "It all started when I was born a poor black child." Yet another wrote with instructions to "Please disregard previous report," as "I have decided that I now identify as a snowflake."
MORE: University of Michigan permanently shutters bias response team to settle First Amendment suit
IMAGE: Shutterstock.com
Like The College Fix on Facebook / Follow us on Twitter