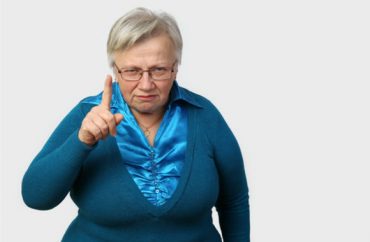 Stop glorifying your vaginas
Simmering tensions between the feminist and transgender movements – and even within the LGBT movement – are starting to boil over on campus, in the academy and in the broader society.
Before transgender activists criticized the genitalia-themed costumes at the Women's March on Washington and its emphasis on "pussy power," which reinforced the traditional notion that women must have vaginas, similar incidents had rocked a radical-left private college and a women's studies listserv.
A professor of gender studies has suggested that younger activists in particular fail to appreciate the history of the transgender movement and are quick to judge those who made their advocacy possible.
'White cis bitch' not allowed to care about transgenders
Two months before the transgender backlash against the Women's March, protesters at Portland's Reed College plotted to stop an event featuring Kimberly Peirce, director of the 1999 transgender film Boys Don't Cry starring Hilary Swank.
The protesters, whose identities have been shielded by the Reed administration, put up posters by the room where Peirce was screening the film and doing a question-and-answer session. They read "Fuck your transphobia" and "Fuck this white cis bitch," among other personal attacks, according to Willamette Week.
MORE: Virginia school policy punishes students who offend transgenders
They then crashed the Q&A and shouted down Peirce, who is lesbian, repeatedly calling her a "bitch."
Though Peirce wrote the film – a fictionalized account of the rape and murder of transgender Brandon Teena – to raise awareness about transgender people, the protesters accused Peirce of profiting from violence toward transgender people.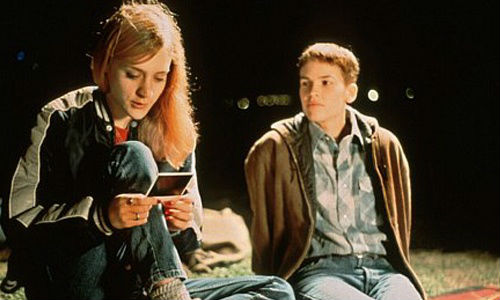 A spokesperson for Reed declined to tell The College Fix how the protesters were disciplined, but said they violated the school's dissent policy and provided statements by administrators.
The dissent policy states:
Reed College considers the right of free speech, and therefore that of dissent to be fundamental to its life as an academic community. … The boundaries to dissent stop at the point where the exercising of it, and the decisions accompanying the exercise, are denied to others.
Dean of Faculty Nigel Nicholson wrote an open letter to the community saying he was "deeply embarrassed and ashamed of" the hostility that greeted Peirce: Other Reed members and visitors were "largely denied" the opportunity to have a discussion.
MORE: Obama's 'executive overreach' could hurt trans students, says Harvard law prof
The incident would "undoubtedly reduce intellectual traffic and exchange on this campus" if guests thought they might be treated like Peirce, Nicholson wrote.
Peirce did not respond to a request for comment.
Hecklers completely missed the point
According to University of Southern California Prof. Jack Halberstam, who directs its Center for Feminist Research, younger activists don't understand why a cisgender person would make a transgender film and cast a cisgender actor for a transgender role.
Identified as "she" on Halberstam's faculty profile, the gender studies professor first publicized the Reed incident outside the campus community in a December blog post.
MORE: Muslim student leaders freak out over Muslim rapper's trans joke
Halberstam denounced the hecklers who shut down Peirce, calling the attacks "blatantly misogynistic," but said she had since heard from other students who disliked the film's "representations of transgender life and death" and lack of transgender cast and director.
Their criticisms are "worthy of conversation in their own right," Halberstam said, but it's not a "worthy activist goal to try to suppress the film, to cast it as transphobic" and target Peirce – who earned "almost nothing" from the film – as profiting from "exploitation of transgender narratives."
Young activists don't realize that transgender characters before Boys Don't Cry were often portrayed as villains, and that by publicizing Teena's murder, the film flipped that script and sparked much transgender activism, according to Halberstam.
Peirce sought to help the movement, and the Reed protest against her was "not only wasteful" but "morally bankrupt" at a time when the movement is threatened.
Reed is classified as a "red light" institution by the Foundation for Individual Rights in Education because of its "discriminatory harassment" policy, which FIRE says infringes free speech.
'Only women get pregnant,' stop denying it
A major listserv for women's studies academics broke into mayhem and calls for boycott after a call went out for session panelists at the upcoming National Women's Studies Association conference.
The session is titled "Pregnancy Without Women," and listserv users suggested topics such as artificial reproductive technologies and "speculative fiction."
MORE: Transgender activists attack free speech rally
That discussion triggered a well-known lesbian feminist scholar who has previously criticized the transgender movement, University of Melbourne Prof. Sheila Jeffreys. According to Inside Higher Ed, she responded:
We don't need supposedly progressive folks downplaying the importance of women's reproductive functions at this time. Let us stop this game now. Only women get pregnant and it serves women not at all to pretend this is not true!
This comment, among others suggesting that biology was inextricably linked with womanhood, angered pro-transgender scholars on the listserv, who considered the discussion intolerant and bigoted against them.
Grand Valley State University Prof. Cael Keegan called for a boycott of the listserv, saying the moderators had failed to stop "oppressive, exclusionary assertions," which led co-moderator Joan Korenman to shut down the "Pregnancy Without Women" discussion in a bid to save the listserv from being "destroyed" by it, according to Inside Higher Ed.
Jeffreys is standing by her comment, accusing the listserv moderators of censorship and transgender scholars of being "angry men" who want to "prevent feminist speech."
MORE: Milo says transgenders are 'deeply mentally damaged'
Like The College Fix on Facebook / Follow us on Twitter
IMAGES: Jelena Aloskina/Shutterstock, Fox Searchlight Pictures