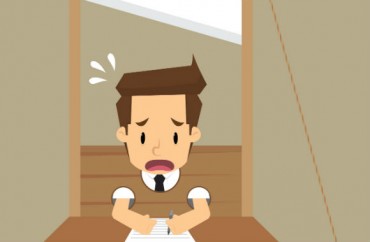 The House Freedom Caucus has a new leader, and he's focused on ending the Obama administration's legally dubious mandate on schools to let anatomically male students in girls' bathrooms and locker rooms.
As leader of House conservatives, Rep. Mark Meadows of North Carolina seeks to eliminate the mandate from the Department of Education's Office for Civil Rights (OCR) that threatens to remove funding from schools that don't let students use the facilities that match their gender identity.
The 223-regulation target list put out by Meadows' office – federal provisions the caucus will seek to scrap in the first 100 days of the incoming Trump administration – does not get into many specifics for some regulations, and it appears to have not been proofread.
Showing up as No. 27, the listing for the OCR rule on "Transgender and Gender-Nonconforming Students" simply says:
Let alone, [sic] how burdensome this rule has been in states like NC, VA, etc, [sic] it also distorts local decision making and places children at risk.
Also on the Department of Education chopping block:
the recent "borrower defense to repayment" rule that forgives loans for student victims of "misinformation/fraud/school closures"

a three-year-old rule that requires a "new form and financial documentation" to obtain federal student loans

a 2015 "gainful employment" curriculum rule applied aggressively against colleges by the administration

month-old "unfunded mandates" related to teacher preparation from pre-kindergarten through higher education that "encroaches" on federalism and "academic autonomy"
The teacher prep rules are also on the much shorter Senate Republican Policy Committee hit list.
Conspicuously missing from both lists is the "Dear Colleague" letters from OCR relating to sexual assault and harassment, which leading Senate Republicans have said violate rulemaking procedure.
Read Meadows' chopping-block list,
h/t Washington Post and Education Week
Like The College Fix on Facebook / Follow us on Twitter
IMAGE: Doppelganger4/Shutterstock