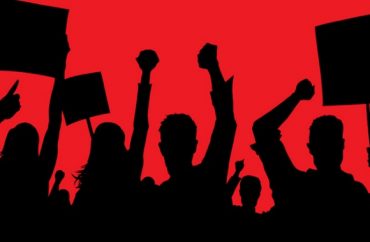 'All the named academics were women'
A transgender lecturer at a London university worked to compile a list of academics deemed insufficiently committed to transgender ideology, as part of a "smear campaign" to shame those academics for their reluctance to embrace transgenderism.
Natacha Kennedy, "a researcher at Goldsmiths University of London who is also understood to work there under the name Mark Hellen," was at the helm of a secret Facebook group created to "draw up and circulate a list shaming academics who disagreed with campaigners' theories on gender," according to an article in The Times.
The list "also revealed that members plotted to accuse non-compliant professors of hate crime to try to have them ousted from their jobs." Departments were targeted "because they employed academics who had publicly disputed the belief that 'transwomen are women' or questioned the potential impact of proposed changes to gender laws on women and children."
From the report:
Ms Kennedy said that the list was necessary so students could avoid accepting a place on a "dangerous" course.

Aimee Challenor, the former Green Party candidate who used her father as her election agent even though he was facing charges of raping and torturing a ten-year-old girl, for which he was later jailed, was among those who responded to Ms Kennedy's post of August 14 to the Trans Rights UK Facebook group, with suggestions of who to blacklist. All the named academics were women.

Members of the group claimed that the philosophy department of the University of Sussex was "clearly an unsafe environment" because of the presence of Kathleen Stock, a professor who has argued against redefining the category of woman and lesbian to include men.
One professor at the University of Redding said she "received penis pictures" with a message telling her "suck my girl cock."
"That is not academia. That is silencing people," the professor said.
Read the report here, via GenderTrender.
MORE: Teacher says school forced him to resign for objecting to transgender-name rule
Like The College Fix on Facebook / Follow us on Twitter