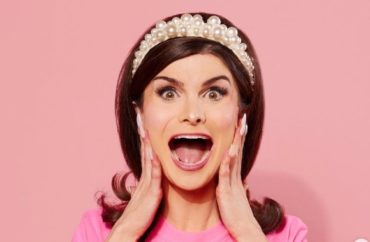 Mulvaney made headlines during backlash over sponsored post with Bud Light
Transgender performer and "content creator" Dylan Mulvaney has announced a lucrative college speaking tour for the upcoming academic year.
"University and College friends! I am booking speaking opportunities for the upcoming 23/24 school year and would love to come visit," Mulvaney wrote in a recent Instagram story, Young America's Foundation's New Guard reported yesterday.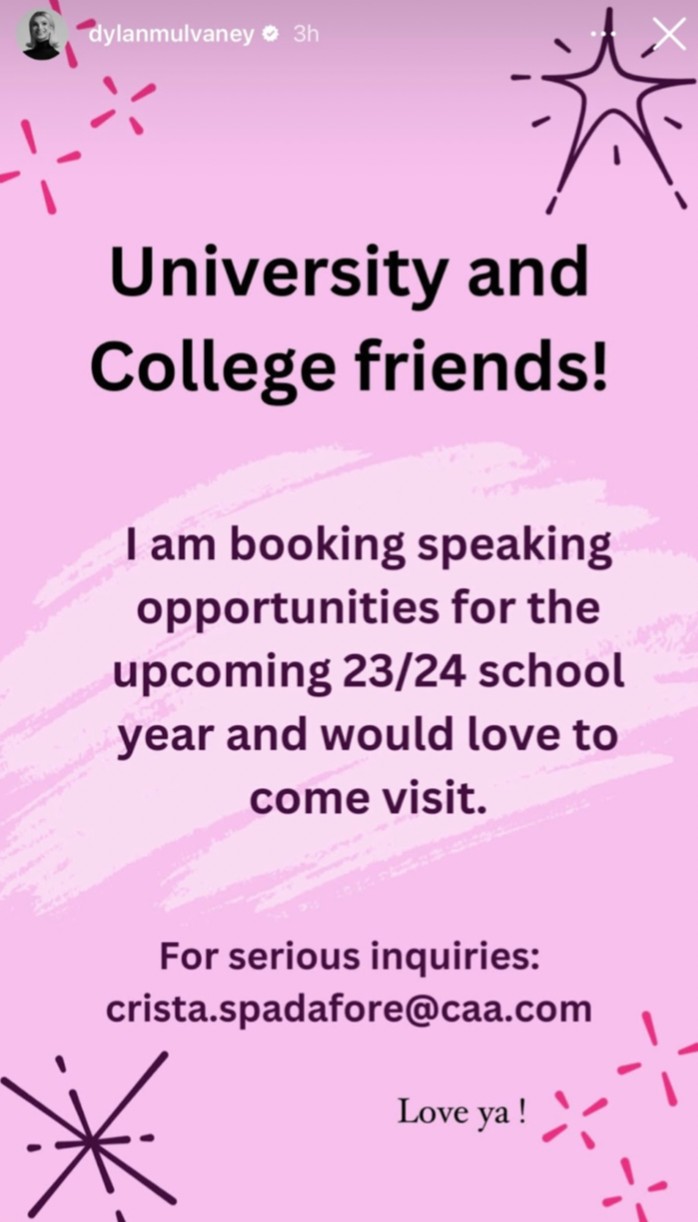 Mulvaney's agent, Crista Spadafore, confirmed the honorarium "is $40,000 – nearly twice as much as it was just a few months ago when he delivered a one-off speech at the University of Pittsburgh for $26,250," according to the New Guard.
Mulvaney, a male, brought his follower count into the millions in March of last year after identifying as a woman on TikTok and beginning a series called "Days of Girlhood."
'Dear Dylan, I send you my warmest greetings as you celebrate your 365th day of living authentically," Kamala Harris wrote in a note sent to Mulvaney on the 365th day of the project, the Daily Mail reported.
"[The University of Pittsburgh] Rainbow Alliance requested $26,250 to host Mulvaney at a speaker event during the organization's Pride Week," The Pitt News reported in March.
In the wake of controversy over planned speakers Riley Gaines, Cabot Phillips and Michael Knowles, each invited by conservative groups, the University of Pittsburg student government board "voted unanimously to approve the request in full" to bring Mulvaney to campus, according to the paper.
Luna Lindstrom, Rainbow Alliance's business manager, said the Mulvaney event was "important" to "advance trans rights," according to the paper.
The Rainbow Alliance and the Pitt Program Council collaborated to pay the fee.
Creative Arts Agency, the Los Angeles group representing the performer, described Mulvaney as a "trans actress and content creator."
"[Mulvaney] was touring with Broadway's Book of Mormon and when the pandemic hit, she turned to TikTok and began sharing her transgender journey with her millions of followers," according to the agency.
"TikTok crowned her their 'trailblazer' for the month of June, and she made Good Morning America's 'Who is Making LGBTQ+ History Right Now?' list," the agency wrote.
Mulvaney's CAA profile is tagged with "College & University," "LGBTQIA+ Advocacy," "Diversity, Equity & Inclusion (DEI)" and "Women's Empowerment," among other topics.
Mulvaney made headlines in June during the backlash over a sponsored post with Bud Light that caused the beer to fall to second place in national sales, behind Modelo Especial, NPR reported at the time.
Last fall, President Joe Biden "invited Mulvaney to the White House to discuss the future of transgender youth in the country," Newsweek reported in April.
MORE: Academic journal editor faces cancel attempt for allowing debate on gender dysphoria
IMAGES: @dylanmulvaney/Instagram
Like The College Fix on Facebook / Follow us on Twitter