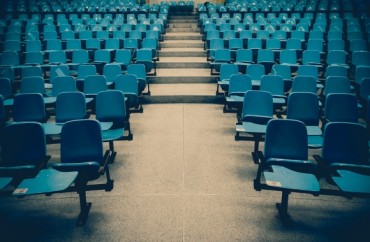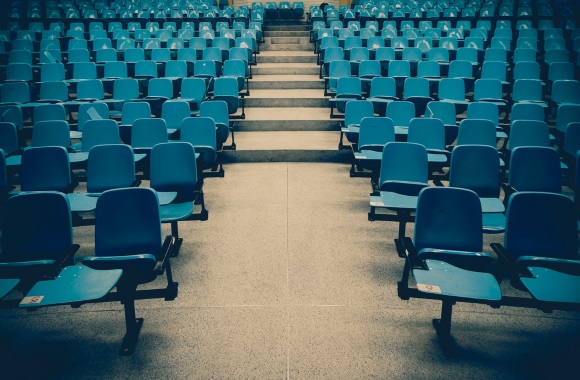 Should be mandatory for everyone – even janitors
The top item on the agenda for transgender college students is, unsurprisingly, access to restrooms on campus where they feel comfortable, according to a recent study.
But the survey of more than 500 transgender and gender-nonconforming students – 75 percent undergraduate, 25 percent graduate – found many other items on the "wish list" for these students, some of them already widely offered on campuses and others not so much.
One of the bigger gripes is how few faculty and staff attend training sessions on how to treat their students who don't identify with their sex.
According to the study, published last month in the Journal of Educational and Psychological Consultation, more than a quarter of the survey population said "educating faculty and staff to enhance their understanding of trans and gender-diverse identities was a priority."
Many called it their "number one concern" and said trainings should be mandatory:
One student (White, genderqueer, feminine of center) noted, "My university has trainings that faculty/staff can go to but I don't think they're very well attended." Another student (of color, genderqueer, gender questioning) said that the same faculty and staff members tend to attend these types of events and trainings, and "it's preaching to the choir." Thus, making such trainings mandatory would ensure that the faculty and staff who "really needed it would get the message."
MORE: UMass-Boston course seeks to denaturalize heterosexuality
Such trainings should go beyond academic employees, all the way to "campus security, dining services, financial aid, and residential life staff" as well, and focus on "trans terminology, pronouns, tools to interrupt the gender binary, and resources to create a more inclusive campus," students told researchers.
A "nonbinary and two-spirit" (indigenous North Americans who "blend the masculine and the
feminine") student of color said "ALL faculty and staff, including maintenance workers and public safety," must be trained in both transgender and nonbinary "diversity protocol."
Another nonbinary student of color said school employees shouldn't say it's "too hard to remember" the pronouns of every person who doesn't go by the obvious one: "just make the effort." Students generally said faculty should ask students for their names and pronouns "(although not alwys in front of the class)" and never use their legal names, which some students feel is an attack on their identity.
Access to "Gender-neutral/gender-inclusive bathrooms in most campus buildings," the top priority for students, is already available for 45 percent of survey participants (meaning both single- and multi-stall facilities). Nearly two-thirds said their institutions already have a nondiscrimination policy that includes gender identity and expression.
MORE: UMinn may punish people who don't use preferred pronoun
A whopping 70 percent say their institutions offer "Courses that address topics related to gender identity/expression," and 46 percent say they offer housing that "enables trans students to be housed in keeping with their gender identity/expression." Even 42 percent say they can change their name in "campus records" without a legal name change.
Two of the wishes that are granted less frequently are "Incorporation of topics related to gender identity/expression in new-student orientation program" (23 percent) and "Private changing facilities & single-person showers in athletic facilities and recreational centers (17 percent).
It's up to university employees to take the initiative with their students who don't identify with their sex, Clark University's Abbie Goldberg, a professor of psychology and lead author, told Inside Higher Ed:
[S]he said that if an institution is advertising that it's LGBTQ inclusive, it needs to make sure that everyone, from dining services to the registrar, knows. It shouldn't be incumbent on students to inform all of their professors that they wish to be addressed by a different name, she said.
The paper was written by Goldberg, Genny Beemyn of the University of Massachusetts-Amherst and JuliAnna Smith, who is in independent practice in Amherst. It is titled "What Is Needed, What Is Valued: Trans Students' Perspectives on Trans-Inclusive Policies and Practices in Higher Education."
Read the Inside Higher Ed report.
MORE: Old Dominion gives academic credit for LGBT activism
IMAGE: Shutterstock
Like The College Fix on Facebook / Follow us on Twitter