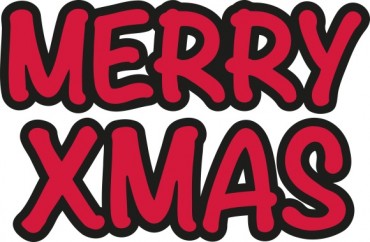 At one university, a student Christian a cappella group was not allowed to sing a song about Jesus at a campus tree-lighting ceremony. At another, the tree-lighting event was renamed to delete the word "Christmas" from its title.
All in the name of being "inclusive."
At James Madison University, the "Into Hymn" Christian a cappella group was told it could only sing a secular song at the public school's annual "Unity Tree" lighting ceremony hosted Friday, The Breeze campus newspaper reports.
The controversial song the Christian singers wanted to sing? "Mary, Did You Know," which includes the stanzas "Mary, did you know that your baby boy would one day walk on water? Mary, did you know that your baby boy would save our sons and daughters?"
Songs the group could have sung included "Frosty the Snowman," "Winter Wonderland" or "Jingle Bells," but singers balked at that list after having spent time practicing "Mary, Did You Know," The Breeze reports.
"We represent the Christian faith; that is what our music is all about," said senior Michaela Kim, a member of Into Hymn. The group declined to sing at the event.
They have since released a recording of their "Mary, Did You Know" rendition, saying on their Facebook page that "we are thankful for a faith that is politically incorrect, for if we were trying to win the approval of man, we would not be followers of Christ."
Bill Wyatt, spokesman for the university, told the campus newspaper "JMU is a public university, so because it was a school-sponsored event, the song choice needed to be secular."
RELATED: Public university tells campus: 'Ensure your holiday party is not a Christmas party in disguise'
Meanwhile, over at the University of Mississippi, its annual "A Grand Ole Christmas" tree-lighting ceremony last week was renamed "Hotty Toddy Holiday," with an event organizer telling the campus NewsWatch Ole Miss: "Grand Ole Christmas – it connoted too much Christianity on campus and so we wanted to have a more inclusive environment for the holidays this year."
Hannah Haley, a senior and founding chairwoman of Ole Miss' Young America's Foundation chapter, told The College Fix on Monday she attended the ceremony and was surprised and saddened by the change.
She said as she stood in the audience, she heard speakers talk of the campus being a "family" and "inclusive," yet ironically they excluded a large subset of students — those who celebrate Christmas — by the change.
"That is why we get out of school, for that holiday, we are lighting a Christmas tree," she said, adding the Christmas tree was still called as much at the cermony. "It didn't make sense to me."
Writing about her experience on YAF's website, she added that instead of being told to have a "grand ole Christmas," the crowd was told to "Have a Hotty Toddy holiday." Hotty Toddy is an expression of camaraderie on campus said at sporting events and other campus gatherings.
"And instead of hearing classic Christmas stories or participating in Christmas karaoke, they heard holiday stories and participated in holiday karaoke," she wrote, adding the student body was never polled on its preferences before the decision was made.
"Instead of masking Christmas behind the phrase 'happy holidays,' we should be proud of our culture and our traditions," Haley wrote. "Why can't we learn from the differences in holiday traditions, instead of being fearful of offending others when we say 'Merry Christmas?' There is diversity even in how Christians celebrate Christmas."
Like The College Fix on Facebook / Follow us on Twitter
IMAGE: Shutterstock