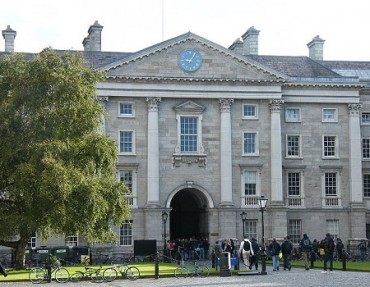 The Yankee Institute for Public Policy, a free-market think tank long located on the campus of Trinity College in Hartford, Conn., is packing its bags, the New London Day reports.
Last week, the college notified the institute — in a "very formal letter" the think tank's executive director, Fergus Cullen, tells NRO — it would not renew the institute's lease at year's end. Currently, the think tank occupies 800 square feet on the second floor of an on-campus house. It has been there for 13 years.
"To be removed now was a little surprising," Cullen says. The institute has been in the news lately because of its tussles with Connecticut's state-employee unions. It has irked the unions for publishing state employees' salaries on its website, CTSunlight.org. And it vexed them further when it backed Gov. Dannel Malloy (D.)'s proposed state budget, which demanded concessions from the unions, through its political arm, Yankee Action.
Read the full story at National Review.
Like The College Fix on Facebook / Follow us on Twitter