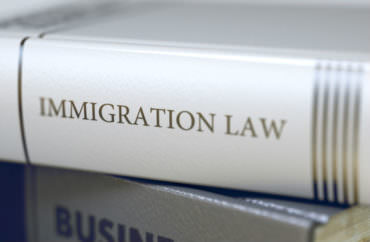 The U.S. Immigration and Customs Enforcement agency has arrested 15 foreign students attempting to remain in the country by claiming to work for fake companies, according to ICE Acting Deputy Secretary Ken Cuccinelli.
"Every instance of fraud is a job an American worker could have had, and with so many Americans looking for work this crime is even more unacceptable," said Cuccinelli in a statement following the arrests.
According to the Department of Homeland Security, for which ICE conducts investigations, the Optional Practical Training program allows foreign nationals on student visas to work in the United States for one to three years after graduation, depending on their field of study, for each degree earned.
But that training must enable students to gain "real-world work experience" that is "directly related to their course of study," and when their time is up, the students must leave the country.
Yet a review by DHS has found thousands of "so-called foreign students" have attended dozens of fake schools and obtained work permits to work at dozens of fake employers for years on end, allowing them to remain in the country.
"ICE has a system of checks in place to mitigate fraud and is committed to protecting national security by ensuring that students, visitors, and schools comply with U.S. immigration laws," said ICE Senior Official Performing the Duties of the Director Tony Pham after the arrests. "These latest arrests demonstrate that the agency is actively targeting individuals who try to exploit the student visa system."
DHS also noted that some college administrators may be demonstrating "willful ignorance" or "a level of negligence" in the scheme to allow students to overstay their visas.
"A number of college officials stand to lose their certification to administer student visas on their campuses as a result of this operation," said a statement released to The College Fix by DHS.
The 15 arrests took place in and around Boston, MA; the Washington, DC area; Houston, TX; Ft. Lauderdale, FL; Newark, NJ; Nashville, TN; as well as Pittsburgh and Harrisburg, PA, and included 11 Indian nationals, two Libyan nationals, one Senegalese national and one Bangladeshi national.
"One of the most unamerican things I can think of … is an employer who's depriving qualified Americans of work while filling that job with a foreign national who doesn't qualify," said Cuccinelli.
According to a DHS spokesman, the agency is also in the process of sending out approximately 1,150 notices to revoke work permits to foreign nationals for violating the terms of the OPT program.
MORE: Acting Homeland Security secretary creates new subcommittee to probe foreign interference in academics
IMAGE: Tashatuvango / Shutterstock.com
Like The College Fix on Facebook / Follow us on Twitter