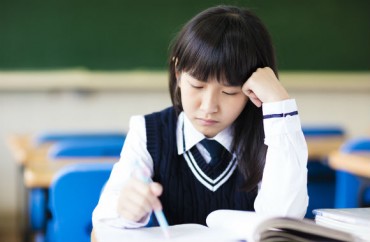 Press groups want public access, too
The plaintiffs in a three-year-old lawsuit alleging decades of anti-Asian discrimination by Harvard University in admissions are getting a boost from the Trump administration.
The Justice Department, which is separately investigating a 2015 complaint filed on behalf of several Asian American groups, has asked the federal judge overseeing the case to unseal the mountain of evidence obtained by the plaintiffs, The Harvard Crimson reports:
It argued the suit—brought by anti-affirmative action group Students for Fair Admissions in 2014—"overlaps" with and could "directly bear" on the separate Justice Department investigation. The filing also asserts the department could join the case as a "friend of the court," depending on how the Students for Fair Admissions suit plays out. …

The filing calls for "public access" to all "summary judgment materials" in the case unless a party requests privacy for a "most compelling reason." The filing also directly urges the court to reject the University's previous request that case-related admissions information remain private.
The Justice Department said Harvard hasn't made any legally compelling argument for continuing to hide the data – records related to hundreds of thousands of applications, which the plaintiffs claim constitute a smoking gun – but only legally meaningless "generalized assertions regarding student privacy and a purportedly proprietary admissions process."
The Crimson said "at least four free press advocacy groups" have also asked the court to publicly release the data.
MORE: Harvard admissions records show anti-Asian discrimination for decades
IMAGE: Tom Wang/Shutterstock
Like The College Fix on Facebook / Follow us on Twitter