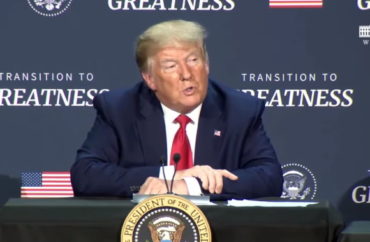 If you're not on campus, you shouldn't be in the U.S. on a student visa
On Tuesday, the Department of Homeland Security and U.S. Immigration and Customs Enforcement rescinded its proposal to revoke student visas from foreign students who attend universities that are solely online.
That decision, which comes after a lawsuit by Harvard and MIT and criticism by many universities, is wrong. The Trump administration never explained officially why it enacted the policy, nor why it abruptly rescinded it. But it should have kept the ICE policy in place.
The rescinded policy required international students on visas to either transfer to a school that offered in-person classes or leave the United States.
The students that would have been affected under this new policy are not supposed to be seeking post-graduation work in the United States, they are supposed to return to their home country after graduating. And they're already under restrictive work policies that generally limit the amount of hours they can work while enrolled in courses.
The policy only applies to nonimmigrant F-1 and M-1 students who come to the United States to study at a college or a vocational school. F-1 and M-1 students enter under a separate program that does not involve a pathway to citizenship.
The purpose of the nonimmigrant visa program is not to bring new citizens or workers to the United States. The purpose is to build goodwill with other countries and allow foreign students to experience life on campus. A South Korean or Belarusan student sitting in his apartment in Boston, but not on campus at Harvard, is not experiencing American college life.
MORE: College Republicans lobby Trump to crack down on foreign guest worker programs
By caving in to the backlash the Trump administration furthers the narrative that all visas are for the purpose of bringing in new workers and citizens. For example, Notre Dame student government leaders claimed the policy will harm students in their plans to stay in the country and work post-graduation.
The students claimed "international students may see their future career plans become more precarious" because they could "miss out on recruiting windows or be unable to fulfill certain post-graduation eligibility requirements."
But in fact, their post-graduation plans shouldn't be harmed by a policy that requires them to go home (or stay home) in their home country. After all, that's what they agree to do when they apply for a student visa.
Other groups claimed that requiring students to actually be in a physical classroom to take advantage of the program would put them in harm's way.
It's the claim made by groups like the Foundation for Individual Rights in Education, which argued in an amicus brief that sending students back to their countries would make them "subject to censorship" and "will also chill those within the United States from discussing subjects likely to result in foreign censorship."
But fear of censorship or political retribution is not the purpose of the limited nonimmigrant F-1 and M-1 visas–that's what green cards or asylum are for. Student visa holders were already facing a return to their home country upon expiration of their visa.
Immigration lawyer Aaron Larson explained on expertlaw.com that students have to prove they plan to return home at the end of their visa term. He advised students to be prepared during their interview with a consulate to prove "you have binding ties to your residence in a foreign country" and that they "will depart the United States when you have completed your studies."
The administration was right to insist that students who vowed to come to the United States to study and experience America, and not to seek citizenship, should have to actually be in classrooms and physically surrounded by other students.
MORE: Trump calls universities 'Radical Left Indoctrination,' threatens their funding
IMAGE: Facebook screenshot
Like The College Fix on Facebook / Follow us on Twitter