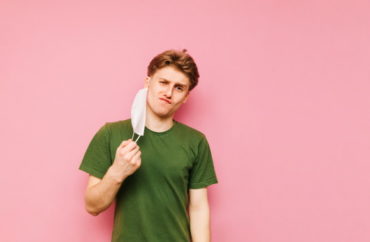 Urges students to report rule breakers to campus authorities
The dean of students at Tulane University has threatened to suspend or expel any student who hosts a party with more than 15 people, and has also encouraged the campus community to report to administrators and campus police any peers who violate her edict.
A July 7 message from Erica Woodley, dean of students at the private university, scolded students for throwing parties over the Fourth of July weekend despite coronavirus and warned them to stop.
Woodley called the parties, which students posted about on social media, "disruptive" and stated the behavior by partygoers was "disrespectful, selfish and dangerous and not in line with Tulane values."
"This type of behavior is indefensible and truly shameful," Woodley added.
As a result, Woodley laid down the law on parties, telling students they had to avoid "large gatherings," defined by Woodley as more than 15 people. Students must also practice social distancing and wear masks.
Woodley wrote in all-caps and bolded in her email, posted on the university's website: "DO NOT HOST PARTIES OR GATHERINGS WITH MORE THAN 15 PEOPLE, INCLUDING THE HOST. IF YOU DO, YOU WILL FACE SUSPENSION OR EXPULSION FROM THE UNIVERSITY."
Her demands go further than the city of New Orleans, which limits gatherings to 25 people for indoor events, and the state of Louisiana, which bans gatherings of more than 50 people, according to new guidelines released Monday.
Woodley even encouraged students to use an online reporting system to turn in students or to call the Tulane University campus police, providing its phone number.
Her email did not specify if this rule pertains only to on-campus dorm parties or how she might punish students for off-campus behavior at their own homes.
The state of Louisiana has a statewide mask mandate for public places, such as businesses, but state and local leaders have admitted they have few ways to enforce the order besides writing citations to removing patrons who refuse to leave businesses for not wearing a mask, according to the Advocate, a local newspaper.
Tulane is not alone in its demands.
UC Santa Barbara has asked students who were having parties that could spread the novel coronavirus to tattle on their peers.
At UC Berkeley, after a series of parties allegedly contributed to an increase in coronavirus cases, officials discouraged gatherings of more than 12 people and urged students to only hold those gatherings outside and with people in their same "social bubble," according to Berkeleyside.com.
MORE: UCSB asks students to rat each other out for hosting parties amid COVID
IMAGE: Bodnar Taras / Shutterstock
Like The College Fix on Facebook / Follow us on Twitter