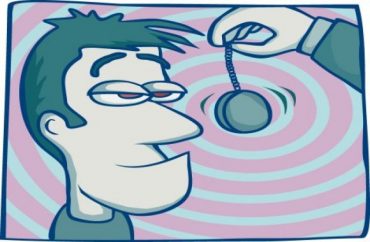 The Tulane University Police Department has updated its social media and amended its applicant screening process after it was revealed two of its officers had posted insensitive language online.
One of the two, Ethan Hutton, has since resigned. His posts indeed were quite vulgar; one stated "When I say cease your faggtory, you cease it!" and featured a picture of a person with a gun and a target, while another read "Last night, I dreamed that I killed all the saggers, all the swaggers & all of their duckface girlfriends… It was called: The Yolocaust."
In the other officer's case, the post in question is somewhat innocuous: "Only 90's kids will remember this" which included a questionnaire asking, "Are you male or female?" There were only two choices: male or female.
According to the Hullaballoo, after a brief stint of administrative leave, Officer Derrick Tomberlin was forced to undergo "Anti-Bias Training for Law Enforcement and Cultural Diversity Training for Law Enforcement." He has since returned to duty.
Nevertheless, some remain displeased.
"I find it difficult to do work in my Council advocating for Tulane's queer community when the very people who are hired to protect us don't respect our existence on this campus," said Kennon Stewart, chair of the Undergraduate Student Government Gender and Sexuality Affairs Council.
TUPD Chief Kirk Bouyelas said that department applicants' social media activity is examined, but Hutton's and Tomberlin's somehow managed to get past investigators. He noted the duo's posts violated Tulane's equity policies.
"We have reissued and reiterated the policy regarding social media and are working to ensure that our screening process leads us to candidates who are the right fit for our community and will uphold our values," Bouyelas said.

The updated policy will have to be signed by all of TUPD personnel to ensure that they have reviewed it and agree to follow it.

Additionally, all TUPD personnel will be required to review a training video about the social media standards for officers.

TUPD will also work with the Office of Gender and Sexual Diversity to train officers on issues relating to bias and cultural awareness.

According to Bouyelas, Lisa Currie, the interim associate director of the Office of Gender and Sexual Diversity, will conduct a training on gender and sexual diversity issues with TUPD personnel. If Currie is unable to do so, TUPD will use PoliceOne's online training course that will educate officers on protecting the LGBTQ+ community while also improving consciousness for officers.
A review of those equity policies appears to indicate the officers' comments ran afoul of this section:
Prohibited discrimination or harassment, other than sexual harassment, is verbal, physical, written, or other conduct that denigrates or shows hostility or aversion to an individual on the basis of race, color, sex, religion, national origin, age, disability, genetic information, sexual orientation, gender identity, gender expression, pregnancy, marital status, military status, veteran status, or any other status or classification protected by federal, state or local law.
There's little argument Hutton's posts violated this; however, Tomberlin's could easily be perceived as a mild joke about how times have changed.
Ultimately, it matters little as Tulane is a private institution.
MORE: Tulane under federal investigation for women-only scholarships
MORE: Tulane student gov. fights 'white supremacy' by changing building name
IMAGE: Shutterstock.com
Like The College Fix on Facebook / Follow us on Twitter