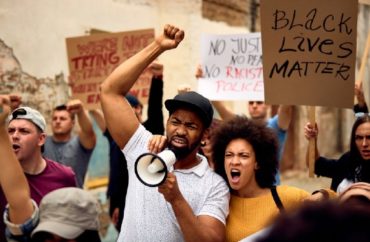 Media studies professor says 'activism is a form of propaganda, not journalism'
Tulane University wants to hire an "Activist Media" professor by this summer who has a background in "the lived experience of BIPOC or marginalized communities and explores the relationships between media and politics or social justice."
A successful applicant will have experience in fields such as "critical ethnography, critical race studies, cultural studies, disability studies, gender studies and queer theory, postcolonial/decolonial studies, and/or their intersections."
"We encourage applications from scholars who combine research with creative and/or community-engaged practice," according to the job description.
The College Fix emailed Laura-Zoë Humphreys, the chair of the search committee and an assistant professor of communications at Tulane University. She has "supervised Honors, M.A., and Ph.D. theses related to media ethnography; Cuban, Latin American, and Latine cinema and digital media; and LGBTQ+ digital media."
She along with several members of Tulane's media department did not respond to two emails sent in the past week and a half.
The Fix asked Humphreys and the media team what type of courses this professor will teach and if they are open to hiring a conservative professor. The Fix also asked who is the ideal candidate for the job.
MORE: Harvard welcomes ex-CNN anchor Brian Stelter as media fellow
The job description says the university "especially encourage[s] candidates from historically underrepresented groups to apply" and it "seek[s] and welcome[s] candidate applications from historically underrepresented groups, such as BIPOC (Black, Indigenous, People of Color), women, LGBTQ+, and those living with disabilities as well as veterans."
The job opening drew criticism from a DePauw University media studies professor who said "activism is a form of propaganda, not journalism."
"This is a very bad sign for journalism as a field of study," Professor Jeffrey McCall told The Fix via email. "It suggests that journalists should manipulate the public sphere instead of reporting about it."
There is not a current demand for activist communication professors at colleges and universities. If the demand increases, Professor McCall predicts it "will diminish the news industry and cause a further decline in credibility from the audience."
McCall said that if a student desires to "become a propagandist," then they should attend these universities.
Otherwise, "students who today want to become journalists should just avoid journalism programs altogether, and instead, take liberal arts classes in logic, rhetoric, philosophy, history and psychology to develop perspectives on how the world works and how humans function together."
The media studies professor "hope[s] that J-school deans will come to their senses and not condemn the noble study and profession of journalism to rank activism."
According to a survey released this February by Gallup and the Knight Foundation, half of Americans believe national news agencies "intend to mislead, misinform, or persuade the public." Another quarter of Americans disagreed with this statement while the other quarter of Americans remained undecided about the integrity of national news organizations.
MORE: Journalism school is a waste of money if it does not teach basic skills
IMAGE: DrazenZigic/Shutterstock
Like The College Fix on Facebook / Follow us on Twitter