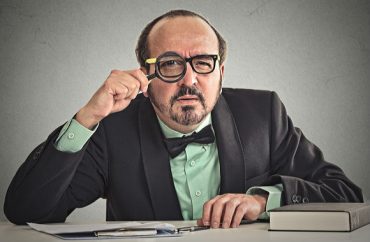 A member of Tulane University's Young Americans for Liberty allegedly was the target of "political violence" after his dorm room door was set on fire early Saturday.
Police were called to the dormitory of Peyton Lofton, who Big League Politics notes had been a victim of a "doxxing" (his personal information disclosed) by an "anti-YAL social media account," and discovered minor fire damage to Peyton's door.
YAL President Cliff Maloney and Turning Point USA's Charlie Kirk both claim Lofton was targeted by political leftists.
"If a socialist student is your neighbor, the answer is to engage and discuss the issues, not shame them online and light their door on fire. This type of violence must end," Maloney said.
Kirk added Lofton "was recently doxxed by the violent left for being a conservative" and that "the violent left is targeting students."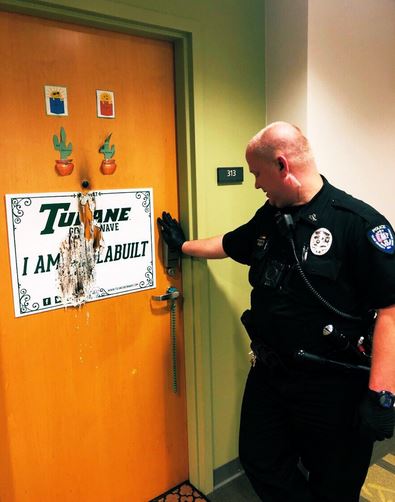 The incident attracted the attention of Donald Trump Jr. who tweeted "Wonder if the media will report this horrible crime against a campus conservative?"
The Tulane Hullabaloo reports police have identified two of three suspects in the case, all of whom face charges of aggravated arson. WWL-TV notes the culprits are two men and one woman.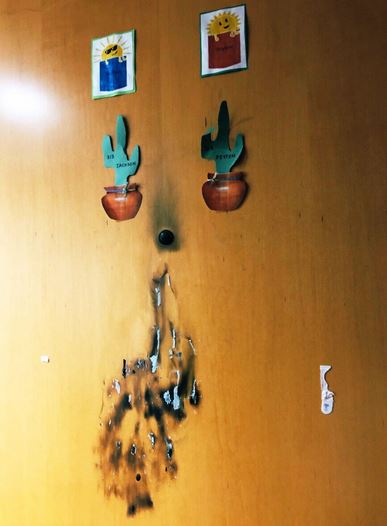 Lofton said "It's a sad day in America when radical activists are lighting dorm room doors on fire because they disagree with you politically.
"I'm proud of the work I'm doing on and off campus with YAL and TPUSA to bring students to the principles of the Constitution and individual liberty. This only encourages me to continue the battle to reach my classmates with the message of freedom."
Read the Big League Politics story.
MORE: UC-Berkeley sued for banning YAL as registered club
MORE: Student gov. rejects Young Americans for Liberty chapter: It's 'dangerous'
IMAGES: Shutterstock.com, Twitter
Like The College Fix on Facebook / Follow us on Twitter