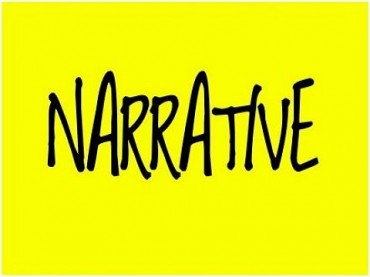 Earlier this month the president of the student government at the University of Missouri claimed he was repeatedly called the n-word by "some guys riding on the back of a pickup truck" through campus.
Payton Head used the incident to savage the school as a hotbed of racism, telling people who aren't activists like him – against sexual assault, for black and trans lives and LGBT rights – that they "are part of the problem."
The Mizzou administration immediately launched an investigation, and the chancellor reiterated that the school is remaking itself to socially engineer incoming freshmen, so that they think and act a certain way on race and culture, as The College Fix reported today.
An anecdote and a call to action
A week later, on the other side of the country, the head of the University of Southern California's student government claimed she was called "an Indian piece of shit" by a student in a frat house, who also threw "his drink at my friends and me" as they passed the house.
She said it's the "type of language attackers have used before brutally murdering someone" and that the words "ring so loudly in my ears I still can't shake it from me." Like Payton Head at Mizzou, Rini Sampath said the incident illustrates that "racism or sexism or homophobia or transphobia" is "never okay."
Her Facebook post went viral, and she directly referenced the allegations by the Mizzou student body president a week earlier as evidence that "it happens everywhere."
No need for details to get in the way of the narrative
This seemed immediately suspicious to me when a second allegation by a student body president surfaced so soon after the first. Sampath at USC claims she had "nearly ten" friends with her at the time, and that the other frat brothers immediately apologized, but she has refused to identify the drink-slinger.
She knows who it is, because she told The Washington Post – which gave her thin-on-details story extra cachet – that he contacted her to apologize.
Sampath is apparently well acquainted with the frat because it "kicked out a peer of mine from their tailgate after calling him a 'fag,'" she wrote in the post, yet refused to identify the frat as well.
What's she worried about? Retaliation by an organization that's already under fire?
The Daily Trojan continued the detail-thin narrative with a story Thursday that revealed the frat had evicted and suspended the drink-slinger, but named neither one.
RELATED: Campus hate crime hoaxes: A best-of list
The entire Daily story simply repeats several other anecdotes of students who claimed they were accosted with racial slurs, specifically in the context of Greek life, including the gay-slur tailgating incident Sampath mentioned on Facebook.
This is a problem. When students verbally attack or throw drinks at people for their race or ethnicity, and their victims feel compelled to make the incident public, they should be named. The community should know who they are, and whatever punishment they receive (or lack thereof) should be transparent.
Naming these folks isn't anywhere close to a Family Educational Rights and Privacy Act violation (even if administrators do it), nor is it likely to result in a defamation lawsuit. You can be certain these people are already the subject of gossip by name across their campuses, even if they aren't named in the media.
But naming these people who may be guilty of boorish behavior, or behavior that qualifies as something objectively threatening, isn't really the point.
Hoax history shows that details matter
As we've documented in the context of hate-crime hoaxes, students (and sometimes administrators) often don't want to give enough detail that their claims can be evaluated, preferring to use unverified anecdotes to push a narrative of perpetual victimization of students who are not straight white males.
RELATED: Racially charged hacking incident was just a hoax to push diversity agenda
Details focus on the micro, rather than the macro, which is what diversity activists ultimately want: their message to be conveyed without questions.
This was perhaps nowhere more egregious than a faked hacking by University of Chicago diversity activists, who repeatedly rebuffed The College Fix for details and said we should not "focus on the individual students [and] their identities." Because they were lying.
More faculty diversity and a student government plan of action
After sharing their anecdotes, Head and Sampath pivoted to laying out their agendas in response, saying their campuses are full of this casual racism.
Head promoted the Diversity Peer Educator program – whose mission is "promoting inclusivity in every facet of university life," according to The Maneater's profile of Head – and the school's "wonderful centers of social justice."
The Maneater editorial board said a good response to Head's incident would be to "increase faculty diversity," and it pressured the administration to "follow through on your promise to host monthly forums on race relations."
RELATED: Hard evidence hard to find in frat taunting of 'Take Back the Night' march
Sampath said in a followup post that she's soliciting ideas for what the USC student government can do:
As we coordinate efforts through various departments and offices, this must be our thought process. Many people have asked how they can help. This is it. We must rise from these moments together. Our student government and I want to hear from you.
The student government is hosting an open forum Wednesday in the hope that students share even more anecdotes about racism and discrimination, from which it will try to "formulate a future action plan," the Daily reported.
The media must demand details, and point out what's being hidden
I'm not saying Head or Sampath are making up their claims out of whole cloth, but it's doubtful they are sharing everything they know. If I had to hazard a guess, I'd say Sampath is not naming the frat or the suspended member because they could complicate her narrative. (Think of Jackie and the University of Virginia.)
It will be interesting to see, however, what details their schools decide to release when the bias investigations close.
The Maneater, the Daily and mainstream local media need to do their jobs and tell their audience what the school and accusers are refusing to say, and why.
Activists are not their primary constituency, and I'm tired of my peers being deputized as the PR wing of Social Justice Warriors.
Like The College Fix on Facebook / Follow us on Twitter
IMAGE: Ron Mader/Flickr