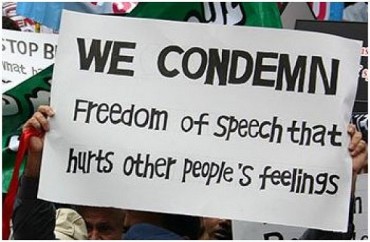 The University of Chicago is known as ground zero for the fight to defend free speech in academia — but tell that to the vast majority of professors in its Divinity School.
Most of its faculty have signed on to a letter condemning its online publication, Sightings, for publishing a piece by University of Chicago history professor Rachel Fulton Brown that defended Milo Yiannopoulos and highlights the fact that "the tradition of higher education in America is deeply indebted to Christian ideals."
Fulton Brown, a Christian conservative and staunch defender of Milo, cited in her controversial piece a talk he gave that delved into "a commitment to education as one of the most important things Christianity gets right."
Fulton Brown, an associated faculty with the divinity school, continued:
"The first law in America to require general education," [Milo] noted, "was called 'The Old Deluder Satan Act' to teach children to read the Bible in 1647. 122 of the first 123 colleges in America were Christian universities. Think about Harvard University, one of the epicenters of liberalism today. This is the founding statement of Harvard: 'Let every student be plainly instructed, and earnestly pressed to consider well, the maine end of his life and studies is, to know God and Jesus Christ which is eternal life, John 17:3.'"

And yet, as Stephen Prothero has shown, that mission had been largely abandoned by the end of the 19th century. Weary of quarrels among the various Protestant denominations, universities shifted the emphasis of their courses on religion from theology to morality, while "unsectarianism" became a guiding institutional ideal. Students were expected to learn what religion they needed from Sunday school, while religion as such ceased to be a required subject at the university level. As a consequence of this self-secularization, religion became an object of academic study considered only from the outside, not tested intellectually or experientially from within. Universities, particularly public universities, became places for the purportedly neutral exchange of ideas, not for conversion to any clearly articulated and tested faith. Religion was a matter for the heart; education a matter for the head.

This, I would argue, is why American college students and faculty find Milo's talks so threatening. The issues that Milo talks about are usually considered political, but in fact have to do with people's deepest convictions: the proper relations between women and men, the definition of community, the role of beauty, access to truth.
Fulton Brown's statements, which a reasonable person might consider relatively benign, have apparently whipped Divinity School educators and many students at the University of Chicago into a frenzy.
Numerous condemnations of Fulton Brown's piece have circulated, and the latest is this open letter signed by a majority of "Concerned Faculty of the Divinity School."
Essentially they argue in their March 9 letter to Sightings that some opinions are just too divisive to publish:
In accordance with the University's commitment to promote free expression, we do not dispute Professor Brown's right to voice her opinions on these matters. … [But at] a time when hate crimes are on the rise and the tenuous ties of public trust have been frayed, it is more important than ever that we come together as a community in the belief that the conditions fostering free speech are inseparable from the values of mutual respect and inclusion. …

While the University of Chicago Divinity School welcomes and supports a wide range of political and religious perspectives, the space for disagreement that such a range opens up is undergirded by our shared commitment to create a climate in which the defense of our own perspectives is accompanied by a receptive disposition towards others. It is our sincere hope that the deliberations and debates that occur in this space will be characterized by a high regard for the dignity and intelligence of our interlocutors. This means, among other things, that we support the right of students to pursue academic work freely in a climate of mutual respect, without stigmatization.
In other words, don't publish things that are going to offend people. Don't publish things that make uncomfortable arguments, defend the wrong people.
Their statement is a direct assault on diversity of thought and, what's more, completely ignores Fulton Brown's theological arguments.
What she defended was Christianity's deep roots and role in higher education and Milo's emphasis of that fact — and these "Divinity School" professors can't stand it.
Like The College Fix on Facebook / Follow us on Twitter