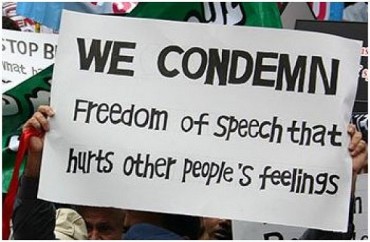 The five "racial and ethnic affinity groups" at the University of Chicago Law School will be boycotting next quarter's Admitted Students Weekend due to the school refusing to condemn a professor who had used the N-word in a class exercise.
The university had stood by Professor Geoffrey Stone's use of the word in his Constitutional Law II: Freedom of Speech class as an instructional tool on the "fighting words" exception to First Amendment-protected speech. Stone had taught this lesson "for decades."
Despite a growing controversy, Professor Stone remained firm in his use of the epithet. However, earlier this month he sat down with a group of African-American law students for a rather productive discussion, the outcome being Stone changing his mind: "[The students] gave me a much clearer sense of how hurtful, upsetting, and distracting they find the use of this word even when it is not used in a manner meant to be insulting or demeaning," he said.
This change of heart notwithstanding, the university Black Law Students Association complained to Dean Thomas Miles that in his conversation with the students, Stone had still used the N-word. But more offensive was the school's "cloaking" its defense of the professor in the First Amendment.
"We understand the contours of Freedom of Speech and the value it can add to the marketplace of ideas," the letter reads. "However, free speech is not free, and as it is currently applied, the University's free speech policy, the "Chicago Principles," leaves Black students bearing the costs."
The BLSA was the organizing force behind the Admitted Students Weekend boycott.
The boycott represents a major blow to Admitted Students Weekend, which spans the first Thursday to Saturday of spring quarter. The groups are usually tasked with e-mailing admitted students of color weeks in advance to encourage them to come, planning lunch discussions and social events, and participating in panels throughout the weekend.

BLSA President Amiri Lampley said, "We're not telling [admits] to not come here," and added that BLSA will e-mail admits explaining why they are boycotting. BLSA's petition notes that BLSA "will engage with admits of color on our own terms."

The conflict underpinning the boycott stems from disparate views of how the University's Chicago Principles on free speech should be applied. Law School administrators believe that, in accordance with the Chicago Principles, they have a presumption against weighing in on the speech used by a professor or campus group. The affinity groups, however, believe that in instances in which speech causes enough harm to students, administrators should weigh in.
Lampley alleges U. Chicago's backing of Stone is "symptomatic of a larger issue in the Law School."
The BLSA letter also accuses the Law School of "suppress[ing] speech that challenges white supremacist thought through its hiring practices, recruitment efforts, and lackluster pedagogical approaches when addressing contentious topics."
Read the full story and BSLA letter.
MORE: U. Chicago defends academic freedom of law professor who used n-word
IMAGE: Sam Graham / Flickr.com
Like The College Fix on Facebook / Follow us on Twitter