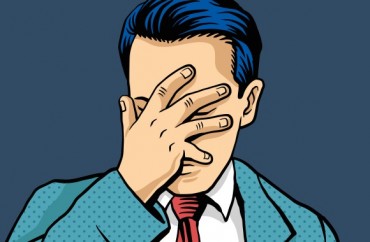 In an August welcome letter to the class of 2020, University of Chicago Dean of Students John Jay Ellison told the students not to expect safe spaces and trigger warnings, telling the freshmen they are entering college, not preschool.
The letter went viral and was heralded by many as a breath of fresh air against the tide of precious snowflakes and self-righteous social justice warriors that have a stronghold on campuses nationwide.
Now, some 140-plus University of Chicago professors have responded to the viral sensation — by defending safe spaces and trigger warnings in a jointly signed letter to "Students of the Class of 2020" that's published by The Chicago Maroon campus newspaper.
"To start a conversation by declaring that such requests [for safe spaces and trigger warnings] are not worth making is an affront to the basic principles of liberal education and participatory democracy," the professors say in a rebuke of Ellison's words.
The scholars go on to suggest trigger warnings generate classroom discussions, not inhibit them.
"As teachers, we understand ourselves to be engaged in a collaborative experiment in the classroom. For that to work, mutual respect is indeed indispensable—all the more so since the practice of academic freedom can sometimes be contentious, difficult, perhaps even painful. But the crucial point is that such contention has to be based on a commitment to learning from a wealth of histories and experiences—to more discussion, not less; to openness, not closure," they stated.
On safe spaces, the educators declare them "incubators of new ideas away from the censure of the very authorities threatened by these movements. … The best spaces for independent thought and action may be those you create yourselves."
The professors conclude in part with: "The right to speak up and to make demands is at the very heart of academic freedom and freedom of expression generally."
What's driving an entire nation to celebrate Ellison's sentiments with such fervor has apparently been lost on these academics.
So has their own university's previous sentiments that "education should not be intended to make people feel comfortable. It is meant to make them think. Universities should be expected to provide the conditions within which hard thought and therefore strong disagreement, independent judgment, and the questioning of several assumptions can flourish in an environment of the greatest freedom. … It is not the proper role of the university to shield individuals from ideas or opinions they find unwelcome, disagreeable, or even deeply offensive."
MORE: University of Chicago to freshmen: We don't do 'safe spaces'
Like The College Fix on Facebook / Follow us on Twitter
IMAGE: Shutterstock