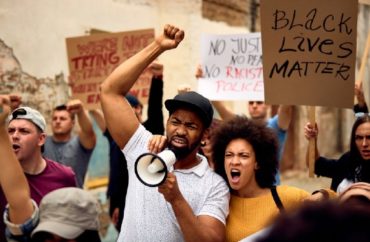 Education class uses pro-LGBT, anti-cop organization for 'gender diversity' lessons
A University of Florida course trains future K-12 teachers to consider "oppression, power, and privilege" in their profession and create "inclusive" classrooms for LGBT students with material from leftist authors and activists.
The course, "Teaching Diverse Populations," informs "the prospective educator" on "issues of diversity," including "inequalities in education associated with ability, gender, language, race, and social class," according to a spring 2023 syllabus.
The course requires students to read several chapters of "Is Everyone Really Equal? An Introduction to Key Concepts in Social Justice Education," a book by diversity writers Robin DiAngelo and Özlem Sensoy.
The course also references a 2020 document by the Gay, Lesbian and Straight Education Network, or GLSEN, on creating "safe and affirming learning environments for LGBTQ students." These groups support the abolition of law enforcement and trains members on how to hide LGBT identification from parents. Students are required to read this document as part of the unit on "gender diversity."
It promotes student organizations known as Gay-Straight Alliances or Gender and Sexuality Alliances. These organizations unsuccessfully tried to defeat Florida's Parental Rights in Education bill, which forbade classroom discussion of gender and sexuality through third grade
The College Fix asked UF how long it has taught the course, if it considers teaching a form of social justice activism and if it endorses GSA clubs in schools. The university's media team didn't respond to two emails sent in the two weeks.
The Fix also emailed Elizabeth Garis, a professor currently teaching the course and asked how she teaches her students to support transgender children, what her students learn from "Is Everyone Really Equal?" and whether the university's College of Education endorses LGBT student clubs. She did not respond to multiple emails in the past three weeks.
The DiAngelo and Sensoy book, published by the Teachers College Press, discusses "oppression, power, privilege" and other concepts. A portion of the course schedule that incorporates the book contains those terms in its title.
DiAngelo is famous for her best-selling book, "White Fragility: Why It's So Hard for White People to Talk About Racism." The white academic has drawn controversy for statements such as, "People of color need to get away from white people."
Students also read Peggy McIntosh, who popularized the idea of "white privilege."
Education reform group calls on DeSantis to 'cut' at the 'roots' of wokeness
A parental rights and education reform group called on Florida Governor Ron DeSantis to take action against the course.
Alex Nester, an investigative fellow for Parents Defending Education, called UF's course "a prime example" of education curricula "that prioritize division over educational excellence" in a comment to The Fix.
"The university level is where many of our issues in K-12 education began—especially when it comes to divisive race and gender ideology," Nester said. "It's incredibly troubling to think that teachers are being told to view people as victims or oppressed based on their race, because that is exactly how they will view their classrooms."
"Unfortunately, 'equity' between these so-called classes will continue to replace academic achievement as the top classroom priority unless and until we address the root of the problem: education certification programs," Nester said.
The Fix asked how this teaching might affect parental rights issues in education.
"It becomes an issue because when parents of all races rightly question why their school teaches their child that he or she is a victim or has privileges based on their race, it's assumed that this parent is the problem," Nester said. "It's assumed that this parent is racist because they don't see the world through this lens."
Nester argued that courses like this merit a government response.
"It is vital for state departments of education to recognize the harmful long term impacts collegiate education courses have on our future students," Nester told The Fix.
"If Florida is where 'woke' goes to die, then 'woke' must be cut at its roots," Nester said, referencing a favorite phrase of Gov. Ron DeSantis.
The College Fix asked DeSantis' office how he would respond to institutions like UF that train future educators with this type of curriculum but did not receive a response to two emails sent in the past two weeks.
Course promotes clubs that encourage secrecy with parents
The GLSEN document in the course describes GSA clubs, led by the national organization GSA Network, as one of many "critical resources" that children need in schools.
In addition to "liberation" for LGBT youth, the network advocates for "the abolition of the police, ICE, borders and the judicial system" as well as "the end of a social structure" that benefits "white cisgender heterosexual men."
The clubs instill these radical values in their members through activities such as a "privilege conversation" that requires children to identify whether they belong to "groups [with] systemic power (privilege)" or "groups [with] less or no systemic power (oppressed)."
The GSA Network also teaches youth how to organize protests for LGBT causes with advice on confrontations with police.
The network warns leaders of GSAs to be mindful of those who are "unsupportive of trans and queer youth" in their students' lives, including parents, and to conceal information on their activities.
"Know the laws in your state around students' privacy rights and what you do and don't have to tell parents/guardians/families," a training resource says. "This is important so you don't inadvertently out a student as a member of the GSA."
MORE: University of North Texas class calls teaching a 'political act'
IMAGE: DrazenZigic/Shutterstock
Like The College Fix on Facebook / Follow us on Twitter