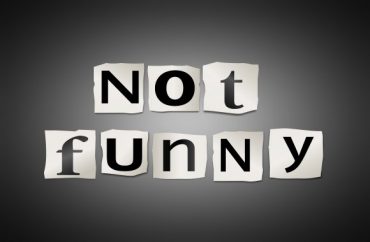 The Young Democratic Socialists at the University of Georgia are in a bit of trouble after they … "elaborated" on a professor's tweet which stated House Republicans "should be lined up and shot."
The YDS apparently quoted Art Institute of Washington professor John Griffin's tweet, and then added "This is absolutely outrageous! House Republicans should NOT be shot! They should be guillotined."
According to The Red & Black, the YDS Twitter account is now protected; however, a screencap of their death-wishing tweet was preserved by Campus Reform.
After the YDS remarks were featured in articles on The Blaze and the Associated Press, university police and the UGA Office of Student Conduct began investigating.
According to a post on the organization's Facebook page, now renamed the Athens Democratic Socialists of America, shortly after UGA's statement, the organization is distancing themselves from the university.

"Recent events have made clear that the only way forward is through the democratic will and revolutionary spirit of our members and community. The Young Democratic Socialists student group at the University of Georgia has voted unanimously to distance itself from UGA and restructure its platform to meet the needs of its members and the larger Athens community," according to the post.

Under its new name, the organization says it will continue its mission of "bringing socialism to the forefront of domestic politics will continue to be felt on campus but will extend with a broader focus to the entire city of Athens."

The organization's page on the UGA Involvement Network, a list of official university organizations, appears to have been removed.
YDS founder David Littman said the tweet was "intended as a joke and should not be taken literally."
"I wouldn't have made that joke myself, but it is clearly and obviously facetious," he said. "As a strict pacifist, I believe that all violence is immoral, period. But it's absurd to take the joke literally."
James Hodgkinson was unavailable for comment.
MORE: Muslim teacher wants school board president canned for tweeting he's 'anti-American'
MORE: Twitter removed my 'SJW ideology' post with no explanation, says anti-PC professor
Like The College Fix on Facebook / Follow us on Twitter
IMAGE: Shutterstock