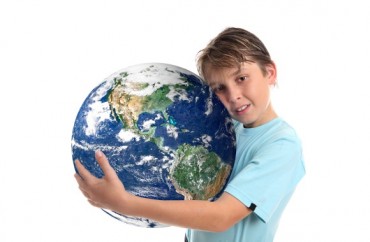 Last Friday, a group of about 40 University of Maryland demonstrators marched to the campus Service Building, the "source of most of the campus' electricity," to offer cute, rhyming chants and lectures about our inevitable climate catastrophe.
"Blue skies, green grass, not if we keep using gas!" the UMD Rally for Climate Justice protesters chanted. The march was organized by UMD's Sustainability Cooperative and MaryPIRG, according to The Diamondback.
Civil engineering major Dale Aram Tassbihi told the crowd "In addition to national and international action, we have to take local action, and this is what that looks like." She took a jab at the Trump administration for its sanctions against Iran as its people are currently suffering from the effects of flash flooding.
Mckayla Wilkes, who will primary long-time Maryland Democratic House incumbent Steny Hoyer next year, told those assembled that climate change is "an underrated and untalked about issue" among the political class. Unfortunately for Ms. Wilkes, however, it's also a low priority for the general public, ranking only above global trade in Americans' 2019 policy priorities.
Over the past few weeks, MaryPIRG's Fossil Free UMD campaign collected statements written on sticky notes from students across the campus, listing reasons why they wanted the school to divest from fossil fuels, reduce its carbon footprint and take more concrete action against climate change.

When the group arrived at the Service Building, members placed the notes on the wall around its front entrance.

Junior environmental science and policy major Sonja Neve, coordinator of the Fossil Free UMD campaign, told the crowd that "clean energy is crucial to our future existence."

"We are standing here today to fight back against an administration that doesn't recognize that clean energy is our future as young people," she said. "As students and young people, we cannot take no for an answer." …

After the sticky notes were placed, Neve invited other students to speak about why they attended the rally and why they care about reducing the impacts of climate change. Jacob Mast, a senior environmental science and technology major, spoke about how Maryland's Eastern Shore — where his family lives — is scheduled to be submerged underwater in his lifetime.

"That's not just me, that's all over the place," said Mast, whose family owns farmland in the region. "It's a literal, tangible robbery. This is a crime that's being committed."
"Scheduled to be submerged …"? Is that akin to these "schedules"?
MORE: Study: 'Toxic masculinity' leads to climate change
MORE: Climate activists occupy U. Michigan president's office; ten arrested
Like The College Fix on Facebook / Follow us on Twitter