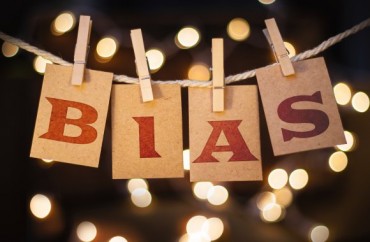 The University of Maryland Residence Hall Association held a confab at the end of January in order to form a committee which will "discuss diversity issues on the campus."
The goal? To make UMD students "feel safe."
According to The Diamondback, UMD has received 27 reports of "hate bias" incidents since the beginning of the fall semester through December 8.
Of course, as you know, these days a report is rather subjective, and differs from a confirmed happening.
Nevertheless, the not-very-racially-diverse members of the RHA fell over themselves with expressions of empathy.
"I've seen a lot of people have their identities attacked, and we want to make sure that since we are a voice for on campus students, we take a serious stance against issues like this and make sure all residents feel comfortable and safe living on campus," said RHA Chief Information Officer Bryan Gallion.
Gabi Epstein added, "Personally, I feel safe … but at the same time, just being here, I'm not learning that much about different cultures. I feel like you have to choose to engage yourself in order to actually learn."
RHA President Dana Rodriguez said the body's main job is to help students work together on issues like these, as well as give advice on policies being created for diversity. …

One of these recent initiatives was the "No Hate in Our Home" campaign, created by the Department of Resident Life, to empower campus residents to take an active stance against exclusionary or hateful behavior in their residential communities. RHA teamed up with Dining Services and the department to promote this campaign by encouraging students to sign banners in campus dining halls, participate in discussions within dorm communities and share the hashtag #NoHateUMD on social media.
All this verbosity certainly is nothing new or original, especially at a modern American campus. However, what's (conveniently) omitted is that in two of the more noteworthy "bias/hate" incidents discussed, the perpetrators were … African-American. (They were also former university employees, which is noted.)
The Diamondback's original reports on those incidents never noted this quite relevant fact. With regards to the most recent occurrence, no news outlet, The Diamondback included, cited the suspect's — Terrell Demonte Alexander — race. The College Fix had to make repeated inquiries to get official confirmation of it.
The culprit's race in the other (earlier) incident got a mention only in one local outlet, a Washington DC Fox affiliate.
The current Diamondback article concludes with a quote from UMD student Paul Brown-Taylor: "A lot of hate crimes start from a lack of knowledge of other groups of people."
Unfortunately, they're also initiated by folks from "historically marginalized groups" looking to create controversy where there is (was) none.
MORE: Man charged in UMD swastika vandalism is black former employee
MORE: News reports omit race of man arrested for UMD hate crime hoax
IMAGE: Shutterstock.com
Like The College Fix on Facebook / Follow us on Twitter