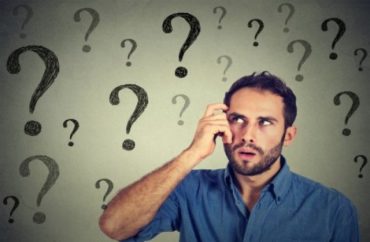 UPDATED
The University of Maryland student paper on Friday dismissed one of its reporters for the "offensive, unacceptable error" of mixing up the names of two students of color.
In Ryan White's December 9 Diamondback article about UMD's student government (SGA) allocating funds for a new community center, he misidentified the incoming SGA speaker.
In an end-of-story correction, the editors wrote "Due to a reporting error, a previous version of this story misstated that Madhulika Nallani was elected as new speaker for the SGA. Meghana Kotraiah was elected as new speaker for the SGA."
But that wasn't all. A special "Notes from the Newsroom" statement relayed the editors' grief over the matter: "We recognize how harmful this misidentification was to people of color. We apologize for this offensive, unacceptable error and the hurt we've inflicted."
The expectation is to get our reporting right the first time — this story failed to do so.  It did not meet basic journalistic standards and invalidated the accomplishments of two women of South Asian descent. The Diamondback has terminated the employment of the reporter involved. Ryan White no longer represents The Diamondback. We plan to implement implicit bias training to prevent further errors like this. …

We also recognize how this has caused many of our own staff to reconsider their place within our newspaper. To them, we apologize for continuing a standard that has harmed and alienated students of color for years. We appreciate all of the time and hard work you have already given to us, and we will work hard to ensure we are deserving of it in the future.
Even though "five editors, including the editor in chief, edited [White's] story," none were relieved of their positions — they "decided to trust [White] rather than independently confirm the names and positions of these two women."
This was not a minor mistake on the reporter's part at all, but letting the FIVE editors who did not do their due diligence walk away without any kind of disciplinary action is the wrong way to handle this.

— Jingle Cals🎄 (@TansillSuddath) December 10, 2021
The College Fix reached out to White and the Diamondback editors for comment; the former did not respond, but Diamondback Editor in Chief Zoe Pierce said White's dismissal was not based solely on his reporting error. Other "private factors" played a role as well, she said.
UPDATE: This article has been amended to include a statement from the Diamondback editor in chief.
h/t to Bruce R.
MORE: Student paper angry university sent out crime alert noting suspect was black
IMAGE: Shutterstock.com
Like The College Fix on Facebook / Follow us on Twitter